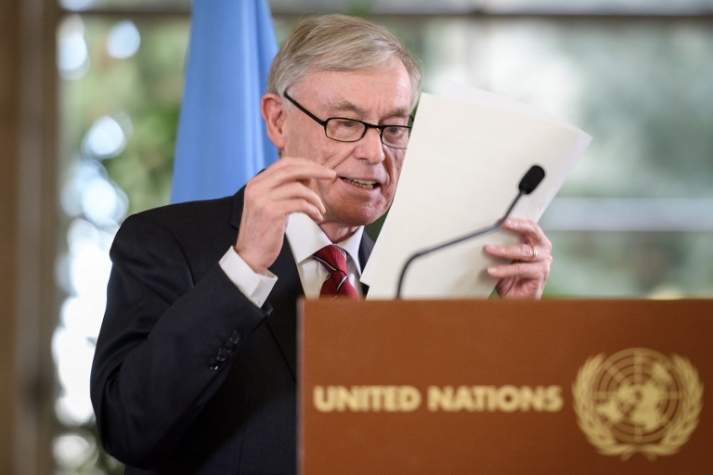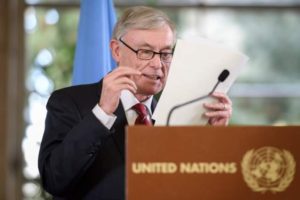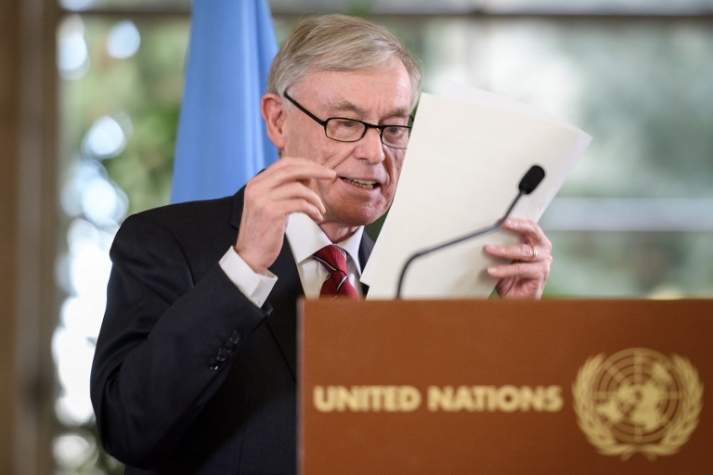 The first UN-led talks in six years over the disputed Sahara-region concluded on a positive note on Thursday in Geneva, where the UN Secretary General's personal envoy Horst Köhler said that further discussions are planned "in the first quarter of 2019".
Speaking to journalists after a two-day roundtable in the Swiss city, Mr Köhler said the meeting was a "first – but important – step" towards a renewed political process on the future of the disputed territory and that "a peaceful solution to this conflict is possible."
"I would like to applaud the delegations for having engaged openly and in a spirit of mutual respect," he said, adding that "nobody wins from maintaining the status quo".
Resolving the conflict "lies in the interest of all", Mr. Köhler insisted.
Foreign Minister Nasser Bourita who led the Moroccan delegation to the Geneva meeting also described as "positive" the atmosphere in which this round table took place and announced that Morocco has accepted to participate in a similar second meeting early next year, provided that it is "well prepared", he said.
Mr. Köhler explained that the ultimate goal is "to create an environment in the region that is conducive to strong economic growth, job creation and better security".
Looking ahead to next year's talks, the UN Envoy expressed the hope that the process would be guided "by a concern for the men and women, the children and youth" of the territory.
"A peaceful solution to this conflict is possible," he insisted, while also commending the representatives from Morocco, Algeria, Mauritania and the Polisario for "engaging openly…and committing to resolving the conflict".
Reading an agreed final communiqué, Mr. Köhler noted that all delegations "recognized that cooperation and regional integration, not confrontation, were the best way to address the many important challenges the region is facing".
Mr Köhler also underlined the significance of the Geneva meeting – which follows a recent UN Security Council meeting and resolution 2040 which calls on the parties to the dispute "to engage constructively" in talks.
Parties should "demonstrate political will in order to advance the negotiations", Council Members said, while also emphasizing the importance of an "enduring political solution based on compromise".