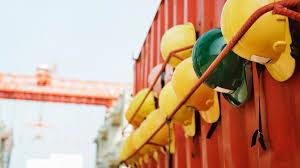 Unemployment rate in South Africa has jumped to its highest since the global financial crisis more than a decade ago, data showed on Tuesday.
The increase in joblessness was preceded by a sharp rise in jobless claims from the Unemployment Insurance Fund (UIF) between 2018 and 2019. Claims rose 21% to 9.2 billion rand, the labor department said.
The labor department on Tuesday said the increased payment in the unemployment benefit could be attributed to retrenchments that have plagued the country due to subdued economic growth.
President Cyril Ramaphosa last year promised to create 100,000 new jobs, but analysts doubt he can achieve the target.
The former union leader, who came to power last year, campaigned promising to revive the economy after the scandal-tainted presidency of Jacob Zuma.
Shortly after the election victory, he vowed to halve unemployment to 14 percent in the next five years.
Last month, he said the youth unemployment rate, those under 35 years old, was "a national crisis that demands urgent, innovative and coordinated solutions".
President Ramaphosa's administration is under public pressure to turn around the economy and clean up corruption. That dissatisfaction led to the worst election showing in 25 years for Ramaphosa's ruling African National Congress in May.