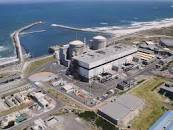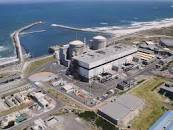 Africa's most industrialized country South Africa will consider adding nuclear power capacity in an affordable way as part of its long-term plans, Energy Minister Gwede Mantashe said.
According to Mantashe, a former trade unionist who took over a merged energy and mineral resources ministry earlier this year, South Africa has started planning for new nuclear to come online after 2045.
South Africa is the only country in Africa with a commercial nuclear power plant. Two reactors located at the Koeberg nuclear power station in Cape Town, accounts for around 5% of South Africa's electricity production. The southern African nation is working to extend its life by 20 years to 2044.
South Africa's long-term energy plans are outlined under the Integrated Resource Plan (IRP), which first came into effect in 2011. At that time, the plan called for construction of 9600 MWe of new nuclear capacity over the period up to 2030.
However, a draft update to the IRP, released by the government for public comment in 2018, proposes nuclear capacity remaining at 1860 MWe – the capacity of the country's currently operating Koeberg nuclear power plant.
Mantashe would not give a timeframe for any nuclear new build, saying the government's energy plan needed to be approved first.
IRP has been held up by negotiations with business and labor, but the minister said he hoped the IRP would be taken to cabinet in the next two to three weeks.