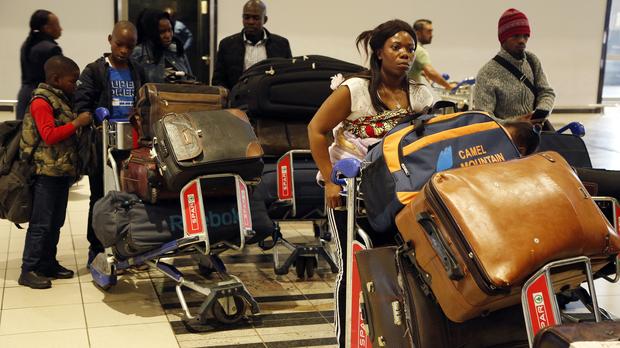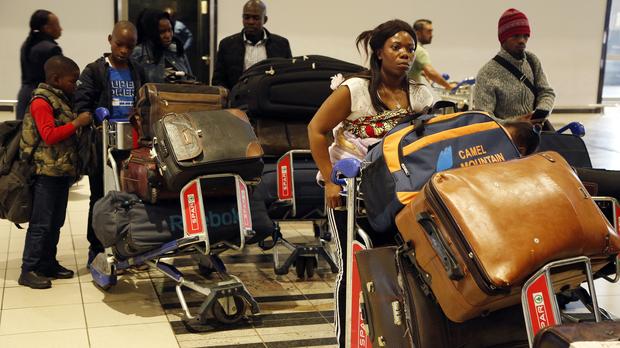 Almost 200 Nigerians have left South Africa and returned to Lagos amid xenophobic violence in the southern African nation.
The repatriation came after a cycle of violence burst out in Johannesburg leading to attacks on hundreds of foreigners-owned businesses.
Videos circulating online purportedly showing Nigerians being killed triggered outrage online, although Nigeria's foreign ministry said that no Nigerians have been killed.
The nationalities of those killed have not been confirmed yet, but Nigerians, Ethiopians, Congolese, and Zimbabweans were assaulted, according to local media.
The flights were offered to Nigerians living in South Africa free of charge.
The attacks on foreign nationals and their businesses were not the first of their kind in South Africa.
Between 2000 and 2008, at least 67 died in xenophobic attacks, and on May 2008, a series of attacks left 62 people dead.
A majority of the Nigerian population alongside other African migrants in South Africa fled poverty and lack of possibilities in their own countries.
President Cyril Ramaphosa had condemned the violence and stressed that measures were being taken to ensure that the violence does not mutate.