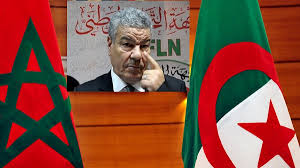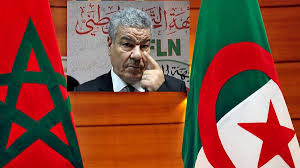 Former Secretary General of the Ruling National Liberation Front, FLN, Ammar Saadani affirmed on Thursday that "the Sahara is Moroccan and nothing else", and criticized Algerian authorities for squandering large sums of money over fifty years on the Polisario.
The remarks made by this insider politician deal a hard blow to the Algerian regime and the polisario, showing the failure of their separatist thesis and ideology.
In an interview with TSA news web site, the vocal critic of the Algerian regime said "from a historical point of view, the Sahara is Moroccan", recalling that the territory was taken from Morocco during the Berlin Conference of 1885, when the major European states distributed the African continent among themselves.
"This is my opinion even if it irks some people," he said, affirming that the relationship between Algeria and Morocco is greater than this issue.
"I think that the Sahara issue should be settled once and for all and that Algeria and Morocco should open their borders and normalize ties," Saadani said.
He added that the huge amounts of money, which were spent for fifty years on the Polisario and its members, covering their highly expensive travels in luxury hotels, should have been invested at home.
The former FLN chief, who had already made similar statements in March 2015 sparking a backlash, believes that time is now right for the normalization of relations between Morocco and Algeria.
He cited in this regard the election of a new president in Tunisia after a regime change, while "Algeria is moving towards an election and a change of system," he said.
These developments can help revive the Maghreb union, underlined Mr. Ammar Saadani.
In his speech of November 6, 2018, King Mohammed VI offered "a direct and frank dialogue" with neighboring Algeria in order to settle the transient and objective differences impeding the development of relations between the two countries and suggested the setting up of a joint political mechanism for dialogue and consultation to break the stalemate in bilateral relations.
The royal initiative gained worldwide praise, but unfortunately it was snubbed by the Algerian authorities who were apparently surprised by the move.