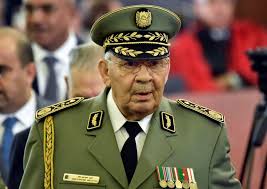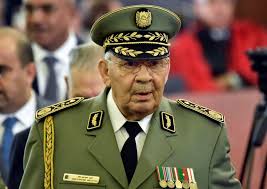 Algeria's powerful army chief Ahmed Gaed Salah has died, it was officially announced Monday.
Gaid Salah, Algeria's de facto strongman suffered a heart attack on the morning of 23 December 2019 and was rushed to a military hospital in Algiers, where he died a few hours later.
Gaid Salah who was present at the inauguration of the country's new president last week, was seen as the main power player in Algeria, especially since a pro-democracy movement with his backing pushed out the country's longtime president in April.
The new president declared an exceptional full week of mourning.
The powerful general was a senior leader in the Algerian People's National Army. In 2004, he was appointed by then-President Abdelaziz Bouteflika to the position of chief of staff of the army. He was later appointed Deputy Minister of Defense.
Earlier this year, after months of unrelenting anti-Bouteflika protests, Gaid Salah compelled President Bouteflika to resign. The president handed over his resignation under intense public pressure after having announced that he was seeking reelection for a fifth term.
Later, in an effort to ease public tension, General Gaid Salah ordered the arrest of the president's brother and close adviser, Said Bouteflika, alleging that he was conspiring with two former intelligence chiefs.
Gaid Salah himself was facing sustained calls to step down from the protesters, who continue to mobilize on the streets months after the president's forced departure. Ahmed Gaid Salah was aged 79.