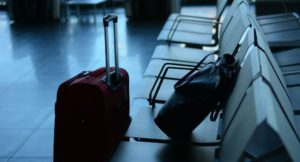 Algerians aged under 18 and above 65 will no longer need a visa to travel to Turkey, according to a decree published by Turkish authorities Thursday.
The measure allows the groups of citizens of the North African country with regular passports to travel to Turkey and stay up to 90 days for touristic purposes.
Ankara from October 1st tightened conditions for visa B1 and C1. Visa B1 is issued for Algerians aged under 18 and above 35 and the visa C1 (electronic) is delivered to Algerians aged between 18 and 35. Candidates for the B1 must have either a valid visa or a residence in the US, UK or Schengen zone.
The October restriction cancelled the visa C1, causing therefore a diplomatic row between the two countries.
Turkish foreign minister Mevlut Cavusoglu traveled to Algeria early in October to sooth local authorities who following the announcement of the restrictions vowed to take similar actions against Turkish nationals.