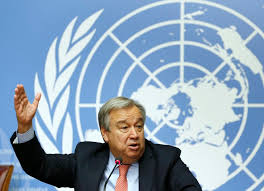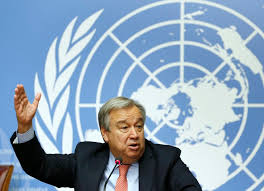 The United Nations Security Council on Tuesday urged Libya's warring parties to quickly conclude a ceasefire agreement.
The Council call comes after a warning that the conflict that has spiraled into a proxy war risks becoming the "next Syria."
This month has seen several failed attempts by foreign powers to broker a ceasefire in Libya.
On Sunday, Germany hosted a conference to discuss peace efforts in Libya, after nine months of conflict—with the Libyan National Army (LNA) of Gen. Khalifa Haftar seeking to take Tripoli, held by the internationally recognized Government of National Accord (GNA).
Sunday's summit comes after a failed push by Russia and Turkey to get Haftar to agree to a ceasefire in Moscow. Prime Minister Fayez al-Sarraj, who leads the GNA, signed the draft ceasefire agreement there while Haftar did not.
Both Russia and Turkey have become increasingly involved in Libya's conflict, with Russian mercenaries aiding the LNA and Turkish troops now supporting the government in Tripoli.
On Tuesday, UN chief António Guterres after he briefed the security council, told reporters that parties needed to quickly agree a comprehensive ceasefire and move to find a political solution to the conflict.
In his words, "Berlin is a major step. It was for the first time possible to sit around the table, all those countries that have a direct or indirect influence in relation to the conflict.