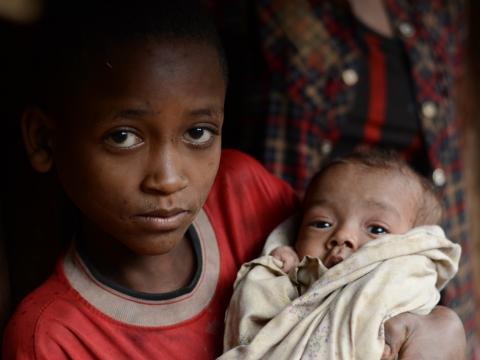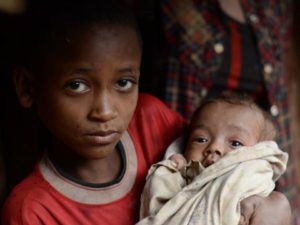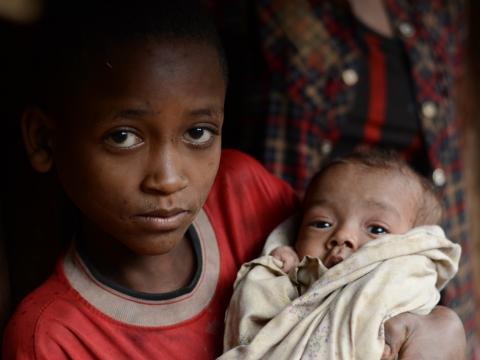 Some seven million people in Ethiopia are in need of humanitarian aid, including emergency food assistance, according to the National Disaster Risk Management Commission (NDRMC).
About 2.4 million people, or 39 percent of the total population, in Ethiopia's Somali region are also expected to require humanitarian assistance in the course of 2020, followed by the Amhara region, with 1.0 million people.
NDRMC's spokesperson Debebe Zewede was quoted by state-owned news agency ENA as saying that initial assessment indicates that the country is in need of over $1bn in humanitarian aid.
Ethiopia has been facing a recurrent drought, which is affecting the country's economy and the lives of the people.
Debebe Zewede added that six million people are receiving food aid this year compared to eight million last year, though it is not clear if they are part of the seven million in need of food aid.
Earlier this month, the United Nations Office for the Coordination of Humanitarian Affairs (UNOCHA) has noted that "the majority of people in need of relief assistance in 2020 remain the ones impacted by climate shocks."
A donor conference in Rome next week will be asked to pledge $70 million to tackle a plague of desert locusts critically threatening rural livelihoods in the East African region where tens of millions of people already face extreme hunger.
Swarms of the insects are sweeping across eastern Ethiopia, neighboring areas of Somalia, and are pouring into Kenya, destroying crops, pasture, and forest cover throughout the region on an unprecedented scale.