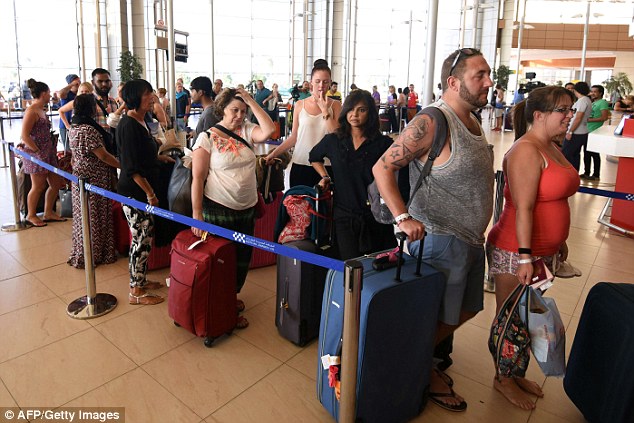 In Tunisia, the tourism sector could lose $1.4 billion and 400,000 jobs this year due to the new coronavirus pandemic, local media reported.
In a letter sent to the International Monetary Fund (IMF), Tunisia's central bank governor and finance minister said the country's economy would shrink by up to 4.3%.
"We are working with partner governments on a potential guarantee for future sovereign bond issuances in the currently difficult international context," the central bank governor and finance minister wrote in their letter.
The International Monetary Fund on Friday approved a $745 million emergency loan for Tunisia as it continues to roll out an unprecedented number of aid packages to countries battling the coronavirus.
The funding will be used to finance health measures, strengthen social safety nets and help businesses weather the crisis.
The North Africa country has confirmed 747 cases of the virus and 34 deaths, and last month imposed a lockdown set to last until at least April 19.
The outbreak is affecting the country's vital tourism sector which represents nearly 10% of gross domestic product (GDP) and is a key source of foreign currency.
Tunisia is the sole relative success story of the 2011 Arab Spring, transitioning from autocracy to democracy without suffering the sort of political violence that racked the other countries that followed it in the revolution.
However, it has endured years of economic trouble since its revolution, and the key tourism sector will be devastated by the coronavirus.