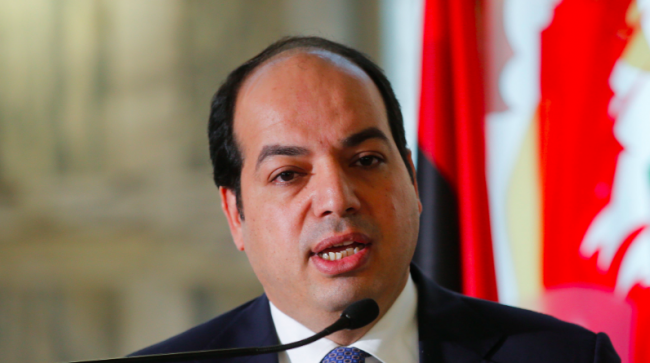 A member of the Presidential Council (PC) of UN-backed Government of National Accord (GNA) has attracted public fury to himself after he called for a halt to GNA forces efforts to retake the city of Sirte from forces loyal to rebel Gen. Khalifa Haftar opposed to Tripoli.
Ahmed Mitig, an important member of the PC, Libya Observer reports, called on the commander of Sirte-Jufra Liberation Room Ibrahim Baytalmal and urged him to halt Sirte attack and to pull out to Buwairat Hassoun area on the ground that the area houses members of Wagner Group, a Russian mercenary company, which he described as red line for Moscow.
"His message was recommended by the Egyptian Intelligence that fabricated the presence of Russians in Sirte and said it hindered the GNA forces' entry and control on the city. Mitig passed the lies to Sirte-Jufra Liberation Room and held them off at Buwairat Hassoun town," Abdelmalik Al-Madani, member of media office of Volcano of Rage Operation told the media.
The GNA last week launched the operation to flash out fighters aligned with Haftar. GNA forces have made in recent days significant gains on the ground as they managed with Turkey's support to derail Haftar's efforts to overthrow the GNA.
Egypt and the Russian company believed closed to Moscow, have been backing the east-based rebel Gen.
Baytalmal, Libya Observer notes, did not heed Mitig's orders and pressed ahead after calling Presidential Council head Faiez Serraj who is the Chief Commander of the Libyan Army.
Many activists laid into Mitig over his alleged call and demanded his dismissal and trial for causing confusion on the frontline and made the Sirte advance fail, leading to a number of deaths.