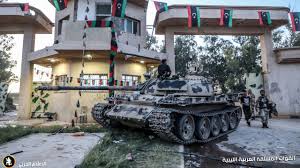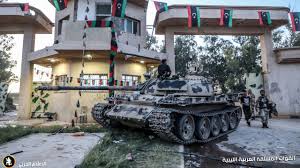 Morocco has called for a realistic and pragmatic solution to the Libyan crisis, which continues to get worse every day, go unresolved and rip through the country with the intensification of foreign interventions.
"Let us be realistic and pragmatic in addressing the situation in Libya. The proliferation of initiatives has the opposite effect", Morocco's top diplomat said on Wednesday during a video-teleconference meeting of the UN Security Council.
Libya should not be regarded as a lucrative diplomatic business, stressed Mr. Nasser Bourita, noting that foreign intervention is not helping in any way the Libyan parties to rise above narrow interests and to face the challenge of forging together a better future.
He voiced concern over the deteriorating political, military, economic and humanitarian situation in Libya, renewing Morocco's call to international community to build a consensus leading to a pragmatic solution guaranteeing the unity, territorial integrity and national sovereignty of Libya.
According to Mr. Bourita, the solution must be political not military and made by the Libyans themselves. "The political deal inked in Skhirat may not be the perfect agreement but there is no similar alternative on the table. Its provisions can be updated by the Libyan brothers", said the minister.
"For us, Libya is not just a diplomatic issue. Our stability and our security are depending on the situation in Libya", affirmed M. Bourita.
The UN chief described the situation in Libya as "gloomy" and urged the international community to seize every opportunity to unblock the political stalemate.
Addressing the meeting, UN Secretary General Antonio Guterres said "the conflict has entered a new phase, with foreign interference reaching unprecedented levels, including in the delivery of sophisticated equipment and the number of mercenaries involved in the fighting."