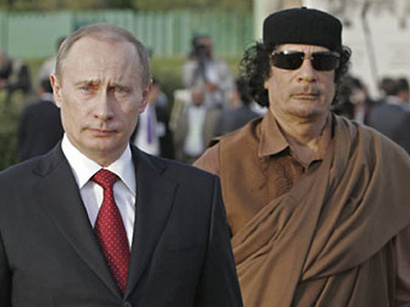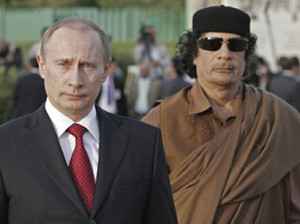 Following Libya's Foreign Minister Mohamed Abdelaziz visit to Russia, his homologue Sergei Lavrov has revealed that there are hopes for the revival of the military cooperation and arms supply deal worth billions of dollars. During Gadhafi's regime, Russia has been a major supplier to Tripoli but the uprising against the regime and the arms embargo by the UN has brought a break to the lucrative business.
After their closed door meeting, Sergei Lavrov stated that they have remarked "good prospects in developing military [and] technical cooperation." He added that the training of security personnel, the supply of arms and necessary equipment will also be part of the package. The two ministers have also discussed possible projects to reinforce Libya's border security especially in the South where weapon smuggling, migration and terrorist activities are reported to be escalating.
The Libyan government continues to be fragile and its authority is challenged in certain regions. Political instability, tribal conflicts and inefficient security personnel remains to be Tripoli's major tasks.
The meeting between Sergei Lavrov and Mohamed Abdelaziz could mark the beginning of a new era between the two countries. However, Yevgeny Satanovsky, a Moscow-based Mideast analyst said the revival of arms sales to Libya is worthless. He stressed that Kremlin has "to forget them, and forget them for good" because the agreements "cost us too much, brought us no good, and their worth is nil."
During Vladmir Putin's visit to Libya in 2008, he negotiated deals for Russian arms manufacturers, facilitated deals for Gazprom Neft and railroad monopoly Russian Railways in exchange for a $4,5 billion debt cancellation.
Minister Lavrov also confirmed that Russian companies will soon be returning to Libya and the resuming of business relations in other domains.