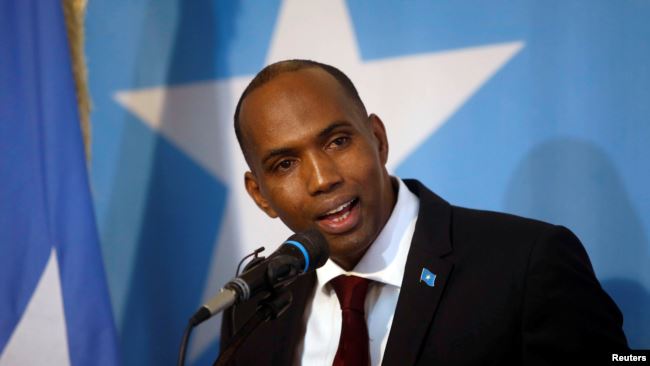 Somali Prime Minister Hassan Ali Khaire was dismissed on Saturday, July 25 after a vote of no confidence in him by members of parliament. The vote was immediately endorsed by the presidency. Khaire had been appointed prime minister in February 2017 by President Farmajo. Reasons given for his dismissal: the government's failure to plan for the next general elections in 2021.
The eviction was expected, according to many observers, as the Khaire-Farmajo tandem will have lasted a long time, more than three years … never seen in the last two decades.
Behind this ousting were disagreements over the upcoming general election, which was expected to result in the appointment of a new president by February 2021.
The current president, Farmajo, is not budging: he wants universal suffrage. But the opposition and the electoral commission itself say that the country is not ready. Neither logistically nor legislatively. It would take more than a year to organise this type of ballot in Somalia. For the opposition, the presidency is seeking to extend its mandate at all costs.
Prime Minister Khaire would have suddenly come out against the idea of universal suffrage. This would have set the wheels in motion. For Abdullahi Abdille, a researcher at the International Crisis Group, Khaire's presidential ambitions could also explain this exit. Perhaps it was even planned, he says. Hassan Ali Khaire will now play a central role in the opposition, the researcher says. President Farmajo, for his part, should quickly appoint his successor.