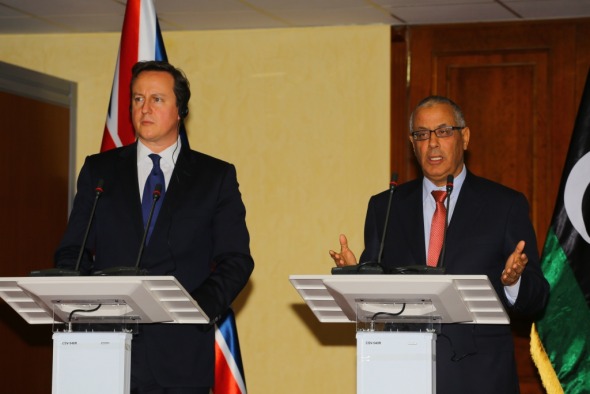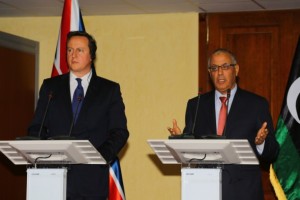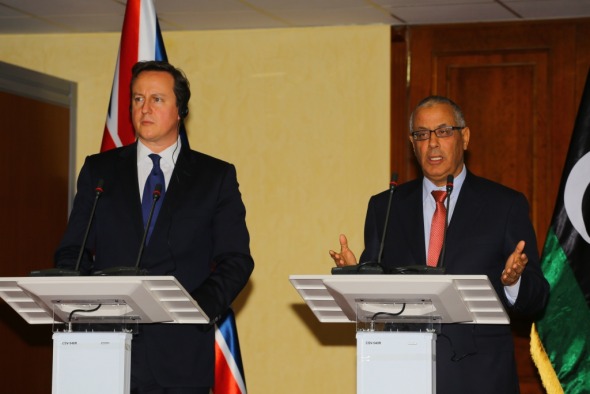 Prime Minister Zeidan has warned the international community that Libya's situation will continue to worsen "unless we get real and practical assistance." He made these remarks in Great Britain before meeting British Prime Minister David Cameron in his office. Zeidan insisted on the need to reduce the amount of weapons in the country and the training of its forces to maintain peace and security.
During the war against Gadhafi, rebels were abundantly supplied with weapons but they have now become a cause of concern for the new authorities. The weapons are smuggled out of the country and Prime Minister Zeidan is worried that they will be used to fuel "international terrorism that extends from Afghanistan to Mali." He described the phenomenon as an "international matter."
The UN Security Council committee on Libyan sanctions said the amount of arms and ammunition leaving Libya are "worrying" and signaled that "an increasing number of reported cases" were destined for Syria. Tarek Mitri, UN envoy to Libya, said the awaited expectations after the elections in Libya surpassed "what the political institutions and forces have been capable of meeting" so far.
Zeidan has appealed for international help in the collection of arms and ammunition and the training of its army and the police to avoid a long period of instability.
Cameron acknowledged that the country was facing "huge challenges" in establishing "a good and strong government." He offered the help of his country although Zeidan hoped that they will be cooperating more in "removing weapons from Libya."
The North Atlantic Treaty Organization (NATO) was active in the Libyan war and promised to train Libyan security forces after the war. However, only a few countries such as Turkey have undertaken such projects as of now.