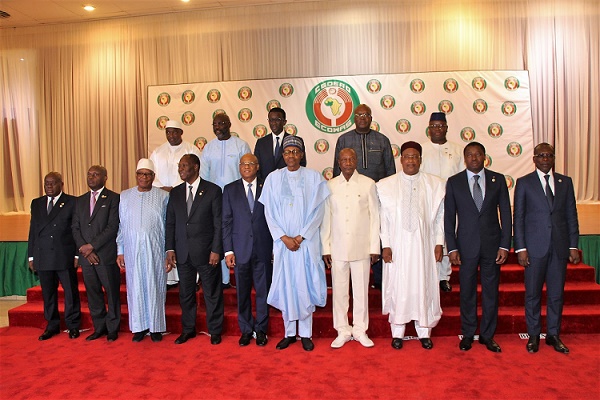 During the video-conference of West African Heads of State (ECOWAS) on Thursday, August 20, the sub-regional organization announced that it would break "financial and trade flows" with Mali. A means of pressure, which is already in force through the Central Bank of West African States (BCEAO), which has suspended most of its activities.
For several days, offices of the Central Bank of West African States in Bamako have been closed. This measure is based "on a verbal instruction" to block financial flows, says one source. Several treasury accounts are no longer functional. Concretely, it is becoming more difficult for "authorities" to spend money to pay civil servants and diplomats. It is also difficult to incur current expenses, such as fuel. Finally, it is impossible to trade with other countries in the subregion.
The objective is clear: to put pressure on the junta. But "these dissuasive measures are disproportionate," commented one diplomat: "it affects Malians more than the junta," the source continued. The same skepticism is expressed by banking institutions, which obtain their supplies and carry out their operations through the BCEAO.
"Impossible to say how long the banks will hold out, but we are in an extraordinary situation," deplores Hamadoun Bah, the secretary general of Synabef, a syndicate of banks and insurance companies. This trade unionist expresses a concern: that of seeing the banks running out of liquidity.
The consequences of all this for the banks is the risk that customers will flock in wanting to have their salaries at any cost when they are not available at that level. It can create a social sling. And BCEAO will not be spared.