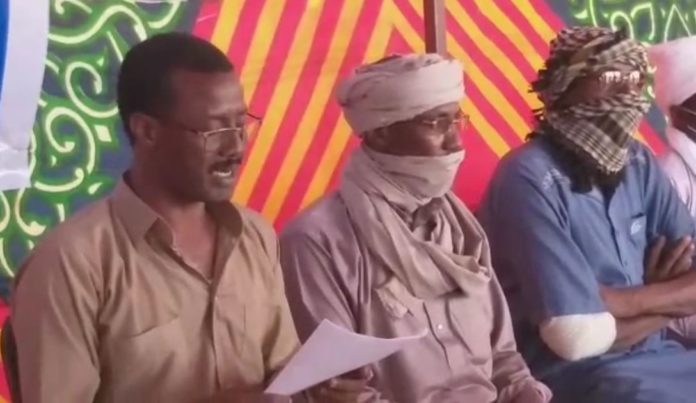 A "politico-military" group wants to federate the dissatisfied on all sides, denouncing the management of President Issoufou and his clan in power for nearly ten years.
Very hectic summer in the Sahel. In the aftermath of the coup d'état in neighboring Mali, and just days earlier an attack killing six French expatriates had drawn the international community's attention to Niger, the north of the country is making its discontent heard.
Four months before the December 27 presidential election, the Union of Patriotic Forces for the Refoundation of the Republic (UFPR) has just formed a "politico-military" group, headed by an opponent of the current head of state Mahamadou Issoufou.
In this country ranked last in its human development index, the UFPR wants to unite the discontented from all sides. Already, "young people frustrated and offended by the practices of the regime of Mahamadou Issoufou", at the helm of the country since 2011, and "soldiers and officers unjustly dismissed by the hierarchy of the Niger army" have already joined the group, explains Mahamoud Sallah, its president.
Aged 39, the man is not a stranger. This alumnus of the Faculty of Economic and Legal Sciences (FSEJ) of the University of Niamey, who is said to be ambitious and determined, has always been very critical of President Issoufou's management. He has already made his voice heard during his time with the opposition party Lumana, and then with the civil society organization called the Democratic Revolution.
The UFPR, which, according to some sources, is composed of some 400 men, denounces the management of the head of state and his clan and proposes "to work for the advent of a re-founded Republic, in accordance with the aspirations and expectations of the people. Mahamoud Sallah criticizes in particular the exploitation and marketing of oil by the Chinese for eight years in the region of Diffa, in the southeast of the country, more than 1,300 kilometers from the capital.