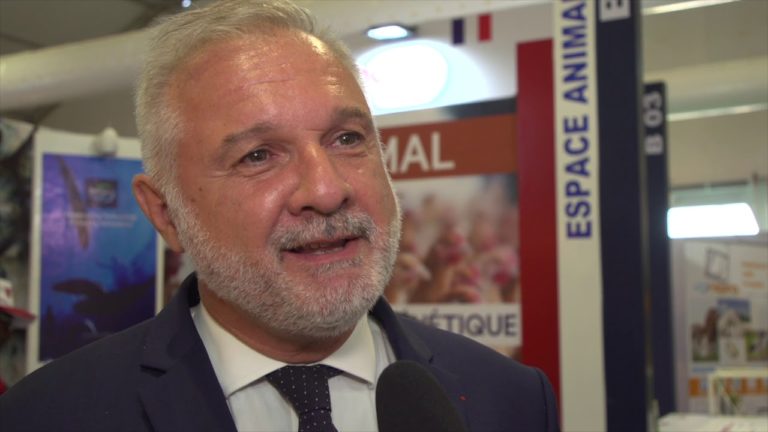 The French ambassador in Abidjan has been recalled to Paris. Gilles Huberson left Côte d'Ivoire last week a few weeks before the presidential election, scheduled for October 31. This recall raises questions, but in France, it is assured that this is not a political issue, rather a private matter.
Ambassador of France in Abidjan, Gilles Huberson left Côte d'Ivoire last week, according to an information in the Lettre du Continent. This departure comes as the political situation in Côte d'Ivoire is tense in the run-up to the October 31 presidential election.
An ambassador recall is rarely an insignificant event between two countries, especially when one speaks of the French ambassador to Côte d'Ivoire. The recall can be a way to show disagreement with the country where the diplomat is posted. It can also be a sanction for the latter… In the departure of Gilles Huberton, recalled to Paris, it seems, neither one nor the other.
According to Paris, this departure is in no way linked to political reasons. At the Élysée Palace, it is explained that Gilles Huberson's recall is an "administrative measure", according to the information gathered.
This would be a private matter and has nothing to do with a possible misunderstanding between Presidents Macron and Ouattara.
According to information revealed by Mediapart, Gilles Huberson is under investigation internally at the Quai d'Orsay. The diplomat is reportedly accused of gender-based and sexual violence by at least 5 women. Already in Mali, where he was ambassador between 2013 and 2016, and in Côte d'Ivoire, where he was appointed in 2017, Gilles Huberson is said to have repeatedly made sexist and humiliating remarks to female collaborators, sometimes even touching them. These women gave their testimony to the "Zero Tolerance" listening unit, set up in 2018 for Quai d'Orsay staff who are victims of gender-based and sexual violence.
This reminder comes almost a month before the presidential election in Côte d'Ivoire and a few days after the visit of Alassane Ouattara in Paris, while France criticizes between the lines to the Ivorian president his desire to seek a third term.
The Quai d'Orsay is now looking for a diplomat capable of replacing Gilles Huberson as soon as possible, before the presidential election at the end of October.