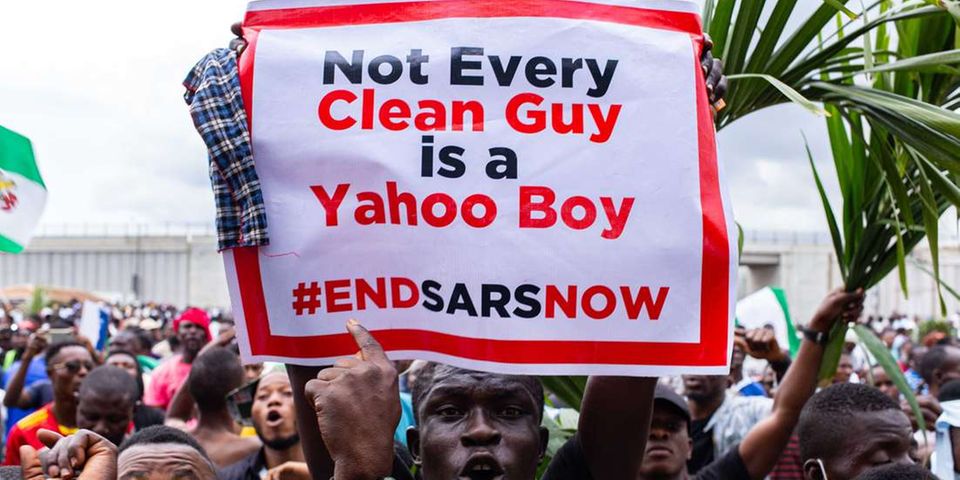 Nigeria is waking up in shock, the day after a "black Tuesday", a "bloody Tuesday", as the newspapers headlined, marked by an eruption of violence throughout the country and particularly in the megalopolis of Lagos. In this large city, the security forces brutally dispersed young people who were demonstrating against police violence, causing several deaths according to Amnesty International.
Many people are trapped in their homes in Lagos, a city – and state – of 20 million people where the curfew, in effect since Tuesday night, has been extended for 72 hours. On Wednesday, looting and fires were reported in several neighborhoods, where many streets were blocked by makeshift roadblocks set up by angry gangs.
Banks and toll booths were also set on fire in business districts near where security forces intervened Tuesday night to disperse, with live ammunition, demonstrators who had been occupying a major artery for more than a week. The demonstrators were protesting against police brutality and demonstrating for good governance in their country. According to Amnesty International, 10 people were killed as a result of the police intervention. In total, the NGO reported at least 12 dead and hundreds injured in the crackdown on demonstrations across Lagos on Tuesday night.
Several buses were also set on fire this Wednesday in a bus station north of the city, as well as the premises of a local television station and the newspaper The Nation. Men also targeted the palace of a traditional chief of Lagos, in the heart of the city.
But public buildings appear to be a prime target for the gangs. The headquarters of the National Port Authority was set on fire in the heart of Lagos' business district, but also in the major oil town of Warri in the south of the country, where the port was blocked by burning tire booms.
Several gatherings were also organized to pay tribute to the victims in South Africa, Ghana and London, where a large Nigerian community lives. Numerous international personalities also gave their support to Nigerian youth, such as superstars Rihanna and Beyoncé.