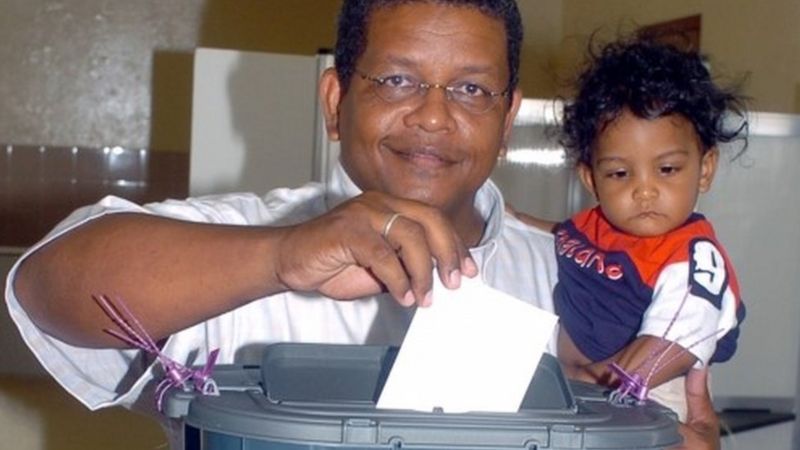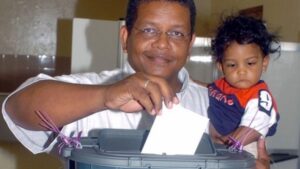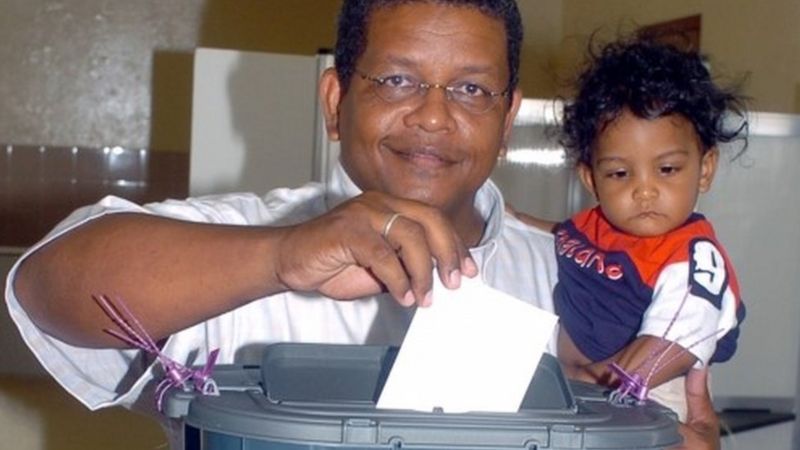 The Electoral Commission confirmed on Sunday, October 25, the election of Wavel Ramkalawan as President of Seychelles. With 54.9% of the vote, the Anglican pastor of the Linyon Democratik Seselwa party defeated the outgoing president, Danny Faure, in the first round. For the first time in more than 40 years, Seychelles has a head of state who is not a one-party state.
Seychelles has a new president. After four years at the helm of the Indian Ocean archipelago, Danny Faure, the outgoing president and candidate of United Seychelles, was defeated in a three-day ballot held between Thursday, October 22 and Saturday, October 24.
The electoral commission confirmed this on Sunday, October 25: with 43.5% of the votes, Danny Faure was defeated in the first round by Wavel Ramkalawan, who won 54.9% of the votes. "I am pleased to announce that Wavel Ramkalawan has won the presidential election and to present him with his certificate," said Danny Lucas, chairman of the Electoral Commission, on Sunday. Alain St Ange, the third man running for president, received 1.6% of the votes .
Candidate of de Linyon Democratik Seselwa (LDS, Seychelles Democratic Union), Wavel Ramkalawan, 59, becomes the fifth president in the history of Seychelles. He succeeds Sir James Mancham (just under a year in power), France-Albert René (27 years in power), James Michel (12 years in power) and thus Danny Faure (4 years in power). The Anglican pastor is above all the first president not to come from the former single party.