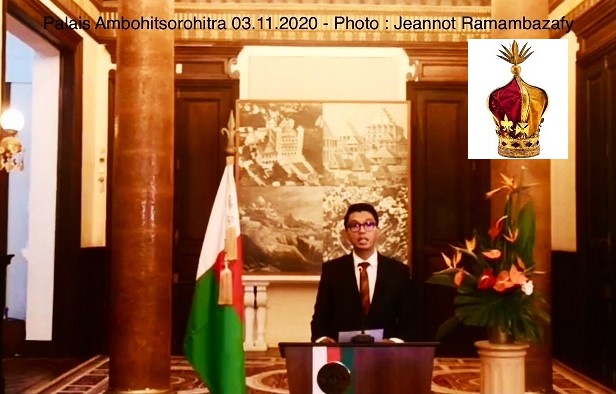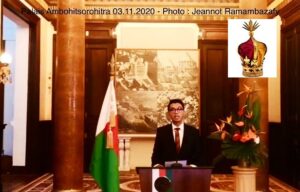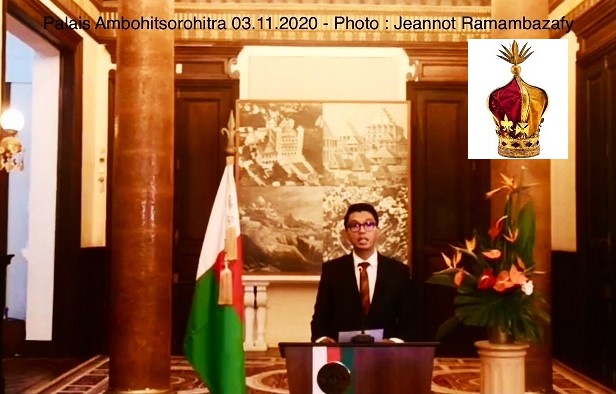 The President of the Republic, Andry Rajoelina, announced Tuesday, November 3, during a press briefing at the Presidential Palace, the return by France of a royal coin that adorned the top of the throne of Queen Ranavalona III. A throne on which the last sovereign of the Big Island (who reigned from 1883 to 1897) addressed her people during official events. Since 1910, this royal ornament has been kept in the Army Museum in Paris. A restitution after several months of negotiations between Malagasy and French authorities.
This royal piece, circular in shape, made of gilded metal and velvet, will return to the Queen's palace in Antananarivo on Thursday, November 5. A symbol of national sovereignty regained for Andry Rajoelina, the Malagasy president.
The restitution of this royal object was initially expected for the celebrations of June 26, the 60th anniversary of Malagasy independence. But the conditions of this restitution had not been accepted by Madagascar. France had proposed a loan, while the Malagasy authorities demanded a total handover of this cultural property. Finally, an agreement was reached with a five-year loan, which is to be transformed into a permanent restitution once France has promulgated a specific law allowing it. For the time being, French legislation only allows for temporary restitution.
In a joint communiqué of the Malagasy and French authorities, France indicates that it "undertakes to initiate as soon as possible the preliminary measures for the procedure that could allow the transfer of ownership of this property to Madagascar". During this press briefing, Andry Rajoelina also announced the inauguration, on Friday November 6, of the rehabilitation works of the "Rovan'i Manjakamiadana", or Queen's Palace, 25 years to the day after its fire.