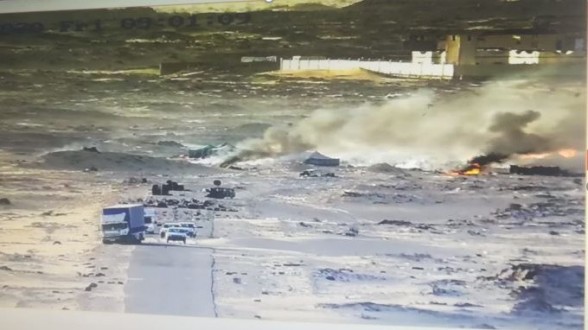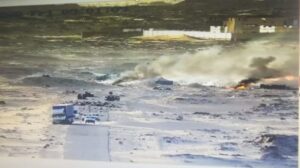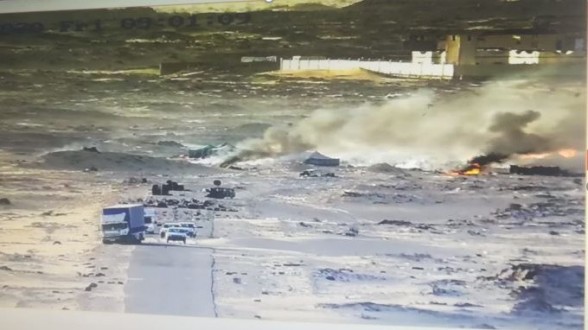 After several weeks of provocations in the Guerguerat buffer zone obstructing traffic between Morocco and Mauritania, the Algeria-backed polisario militias fled like rats this Friday the zone following the intervention of the Moroccan Army.
The Moroccan Roayl Armed Forces set up in this zone a security cordon to secure the flow of goods and people between the North African kingdom and its southern neighbor, Mauritania.
Morocco regains control of border crossing with Mauritania, secures area
"Guerguarat crossing between Morocco and Mauritania is now completely secured through the setting up of a security cordon by the Royal Armed Forces (FAR), pursuant to the high instructions of H.M. King Mohammed VI, Supreme Commander and Chief of FAR General Staff," the FAR General Staff said in a statement issued Friday afternoon.
The operation was conducted on November 13, 2020, "according to clear rules of engagement prescribing to avoid any contact with civilians," the statement said.
During this operation, the armed polisario militia opened fire on the Royal Armed Forces, who fired back and forced the militiamen to flee, the statement said.
There has been no human damage and the Polisario bandits run away as soon as the Moroccan army intervened to build sand barriers to prevent the Polisario and their supporters from returning to the area.
The operation was launched after the UN Mission deployed in the ground (MINURSO) was unable to remove the polisario militiamen from the Guerguarat buffer zone.
Following the obstruction of road traffic in the buffer zone by about sixty people coached by the Polisario and the blatant violation of the right of crossing, the Moroccan army launched this "non-offensive operation" in accordance with rules of engagement, which "requires to avoid any contact with civilians and to resort to the use of arms only in case of self-defense".
After the intervention of the Royal Armed Forces, "the polisario militiamen voluntarily set fire to the tent camp pitched in the buffer zone and fled in Jeeps and trucks towards the East and South, under the eyes of MINURSO observers," the statement said.
After reaching their bases in Algerian territory, the Polisario militias launched attack against the Moroccan defensive berm in Mahbes, the Royal Armed Forces retaliated with anti-tank weapons and neutralized the enemy.
By attacking Morocco, the Polisario has breached the ceasefire and should now bear the consequences.
The Moroccan ministry of Foreign Affairs also released a statement Friday evening affirming that the FAR operation "took place in a peaceful manner, without clashes or threats to the safety of civilians."
"This operation, aimed at putting a definitive end to the unacceptable behavior of the Polisario, comes after giving a diplomatic solution every chance through the good offices of the United Nations," the statement added.