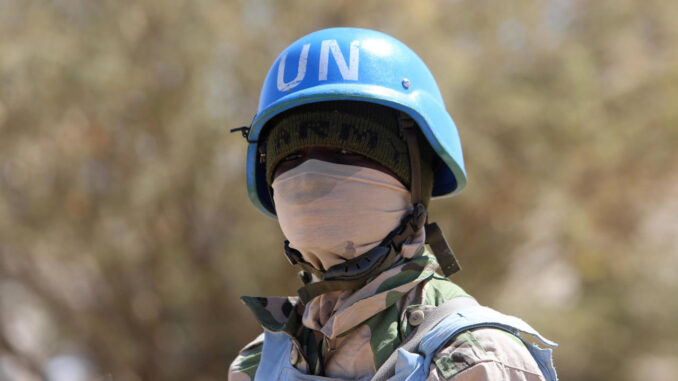 Volker Perthes of Germany takes over as head of UNMIS, the United Nations Integrated Mission for Transitional Assistance in Sudan. Created in June by the Security Council, this entity takes over from UNAMID, the UN peacekeeping operation in Darfur, whose mandate ended at the end of December. Many are questioning this new political mission, without soldiers, while Darfur is experiencing an upsurge in violence.
As soon as Volker Perthes arrives, he will be entitled to 7 days of mandatory quarantine. Covid-19 obliges. The German, a professor of international relations and Arabic-speaking, has a long UN experience, particularly as an envoy to Syria.
He took the head of UNMIN, an exclusively political mission, officially charged with "supporting the transition, supporting the peace process and the mobilization of economic assistance". Eventually, its 300 employees will have offices in Khartoum, Darfur, South Kordofan and the East. This is a far cry from the peacekeeping mission UNAMID, which had more than 15,000 peacekeepers in Darfur alone, but whose departure Khartoum was demanding.
This is a real problem for the region, which is prey to an upsurge in tribal clashes. A humanitarian actor is worried about the access of aid to the population. "UNAMID was escorting us and its mere presence had an impact. Now there is a vacuum," he said.
And indeed, the new UNMIN mission has no troops, and in Darfur it is now up to the Sudanese to provide security. A national force of 12,000 troops is not in place. When violence occurs, the government sends soldiers, police or paramilitaries, who leave after a few days. "The government wants to show that it can intervene, but these are improvised reactions," said one diplomat.
In short, for many observers, Volker Perthes and UNMIN are arriving too early, while the government and institutions are still too fragile.