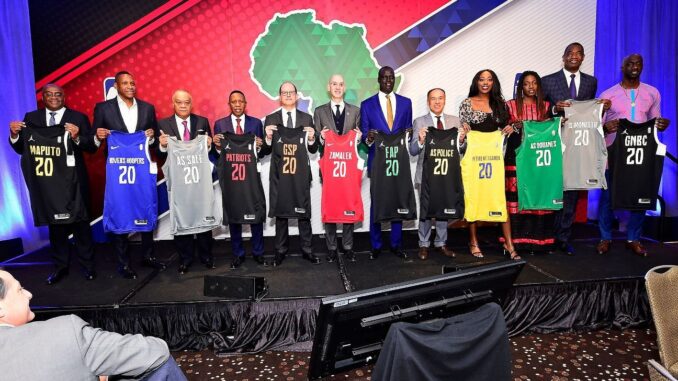 The pan-African basketball league (Basketball Africa League) will play its first season from 16 to 30 May 2021 in Kigali. The Basketball Africa League, created by the NBA and the International Federation (FIBA), was supposed to start in March 2020 but had to be abandoned because of the Covid pandemic.
Is this time the right one? Will the Basketball Africa League (BAL) start, more than two years after its creation by the North American League (NBA) and the International Federation (FIBA)? In any case, the BAL intends to kick off its inaugural season fourteen months after the scheduled date. The very first season, now scheduled from May 16 to May 30, 2021, which was supposed to start in March 2020 but had been postponed because of the Covid pandemic.
The organizers have worked in recent months on a reduced competition, the crisis related to the coronavirus is still not resolved. The twelve teams expected in 2020 [1] will be there in 2021. They will gather in Rwanda for a two-week mini-tournament. These twelve clubs will be divided into three groups of four. The two teams ranked first and the two best third-placed teams will qualify for the quarterfinals.
The 26 matches will take place at the Kigali Arena, which was to be the venue for the BAL 2020 finals anyway. The people involved in this event should be gathered in "sanitary bubbles" to avoid contamination.
There is still the question of the audience. Will there be spectators in the stands? Discussions are continuing between the Rwandan authorities and the BAL management. It is not impossible that there will be up to 2,000 or 2,500 people in a hall that can hold 10,000. But Rwanda and the organizers of the Basketball Africa League will not take risks with this first edition which had so much difficulty to see the day. This one could therefore be played behind closed doors.