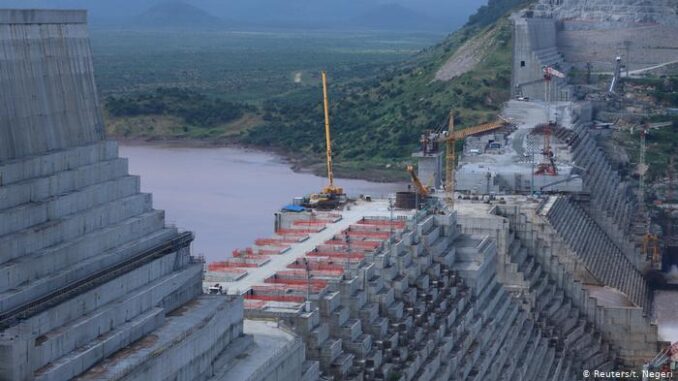 The ministerial meeting on the Renaissance Dam was officially opened on Sunday 4 April in Kinshasa. The Ethiopian, Sudanese and Egyptian foreign ministers came to the Congolese capital. They hope to make progress towards resolving the conflict arising from the construction of this dam on the Nile by the Ethiopians. On the Congolese side, it is hoped that this meeting will mark the starting point of the process of concretizing an agreement between the parties in conflict over this controversial dam.
The Congolese mediation team is pleased that the three parties in conflict have agreed to meet face-to-face despite the coronavirus pandemic. But everyone is aware of the difficulties of settling this dispute. Félix Tshisekedi proposed to keep the declaration of principle signed in 2015.
The meeting in Kinshasa, said the current chairman of the African Union, has the objective of triggering a new dynamic to consolidate and implement a consensual roadmap. This working instrument will have to set the objectives, the periodicity and the places of meetings to avoid wasting time.
Felix Tshisekedi asked delegates to be concrete and propose solutions to outstanding technical and legal issues in order to reach "a full and final settlement of the issue.
He called on stakeholders to move forward to ensure Ethiopia meets its development objectives while preserving the "rights and interests" of Egypt and Sudan.