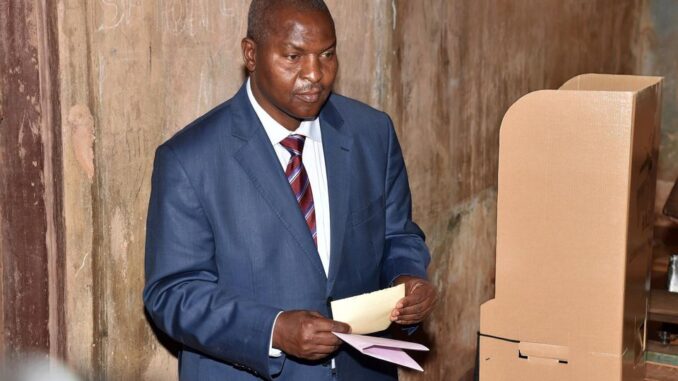 One of the country's most powerful armed groups, Ali Darassa's Unité pour la paix en Centrafrique (UPC), has "committed" to "withdraw from the Coalition of Patriots for Change", the CPC, a rebel coalition formed in December that has been seeking to overthrow President Touadéra. This was stated in a communiqué released Monday evening, the authenticity of which was confirmed by the UPC spokesperson.
The document is handwritten and signed by Ali Darassa. In it, the rebel leader states that he and "his officers" commit to "withdraw from the CPC Coalition," and "reiterates […] his commitment to the Khartoum process."
This peace agreement was signed in February 2019 by 14 armed groups, but denounced in December by six of them, including the UPC, on the eve of the presidential election. To justify this reversal, Ali Darassa invokes the suffering currently endured by Central Africans: "insecurity", "health situation", "famine" and "non-humanitarian assistance" can be read in this message, addressed to the "national and international" community.
On Monday evening, some in Bangui remained "cautious" about the concrete follow-up to this "commitment. Considered the best equipped and one of the most active in the rebellion, the UPC is mainly present in the east of the country, areas renowned for their mining deposits.
Recently, during the counter-offensive led by the national army and its allied forces, Ali Darassa left his base in Bokolobo. His statement comes a few weeks after President Touadéra announced the organization of a dialogue, the contours of which are still unclear. On several occasions, the head of state has ruled out any new dialogue with rebel leaders.