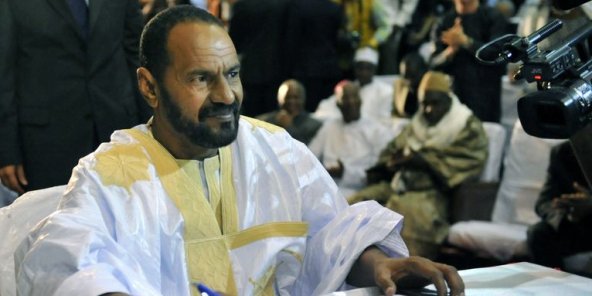 Sidi Brahim Ould Sidati, the current president of the Coordination of Azawad Movements (CMA), died in a clinic in Bamako, Mali. Earlier in the morning, he had been shot at outside his home.
Sidi Brahim Ould Sidati was in front of his home in Bamako early Tuesday morning when a two-wheeler approached him. Two people were in the vehicle, and one of them, according to witnesses, then fired. The current president of the CMA was hit, as was one of his companions.
They were quickly transported to a clinic in the Malian capital. Admitted to the operating room, Sidi Brahim Ould Sidati succumbed to his injuries. His relatives do not hide it: he was the victim of an assassination. "The two men on a motorcycle had come to assassinate him, to kill him," says a member of his entourage.
Sidi Brahim was initially the secretary general of the Arab Movement of Azawad, the MAA. Originally from northwestern Mali, he joined the CMA, which initially included armed movements hostile to Bamako. It was on behalf of all these movements that he signed the Algiers Peace and Reconciliation Agreement with the Malian government on June 20, 2015. He is therefore an important figure in the ex-rebellion who has just been assassinated in Bamako.
In an official statement, the international mediation in the Malian crisis condemned an act committed by "enemies of peace" and called on the Malian authorities to do everything possible to bring the perpetrators of this crime to justice.