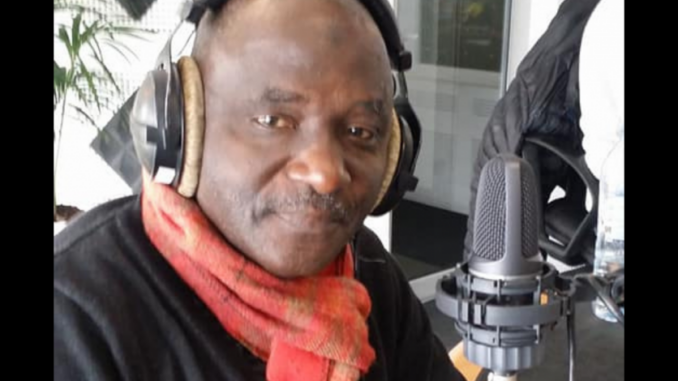 It is a relief for the journalist Amadou Diouldé Diallo who regains his freedom after nearly three months of detention in the civil prison of Conakry.
His detention was linked to an appearance he made during a broadcast on a local radio station in which he claimed that the "only project" of Guinean President Alpha Condé is to "exterminate" the Fulani community in Guinea.
"Prison, I'm glad I did it, because it's a school of life that you don't learn anywhere else if not in prison. "
These are the first words of Amadou Diouldé Diallo free. However, the court sentenced him to a fine equivalent to 420 euros following the requisition of the prosecutor Sidy Souleymane Ndiaye of the court of Dixinn for offending the Head of State Alpha Conde, that was on April 13.
Mr. Mohamed Traoré was pleased with the release of his client, but denounced: "It is a half-hearted joy, Mr. Amadou Diouldé Diallo should never have spent even one day in prison. We are shocked to see this trivialization of the freedom of citizens. As for the collective of lawyers defending Amadou Diouldé Diallo and others, we will continue to fight so that once again, force remains the law. "
The civil parties were conspicuous by their absence and the judge Aboubacar Maférin Camara noted the non-claim of damages.
The president of the Union of radios and televisions of Guinea addresses a message to the public authorities. "There is a misreading that these public authorities generally make of the press. They see the press as adversaries when in fact we are just there to do our job, to raise awareness, inform and sensitize the population," said Aboubacar Camara. Reporters Without Borders welcomed the release, but noted that Guinea had abolished imprisonment for press offenses in 2010.