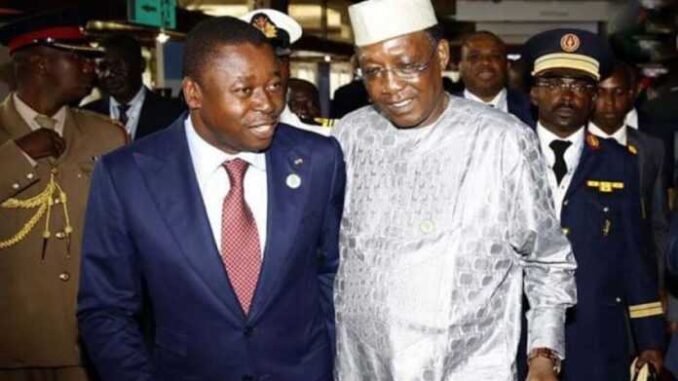 Since the disappearance of Idriss Déby, Togo has been holding meetings with Chadian rebel groups to prepare for national dialogue with the new authorities in N'Djamena. The existence of these consultations was leaked to the Chadian press. A slow and difficult process.
Togo has increased its consultations with Chadian rebels since April. Initially limited to Chad's four main politico-military groups: the UFR, CCMSR, FNDJT, and FACT, they were later expanded to include five additional armed groups, before being narrowed back to the original four.
According to a good source, the purpose of the Togolese initiative is to gather the rebels' demands in order to contribute to the Chadian national dialogue to which the new government in N'Djamena seems to want to give in. For the moment, the position of these rebel groups seems irreconcilable with that of the Chadian authorities: not only are they demanding a general amnesty and the release of prisoners of war and political prisoners, but they also refuse to recognize Mahamat Idriss Déby's Transitional Military Committee. As for the latter, he refuses to consider the FACT rebels, who were responsible for the death of Idriss Déby, as a party to the national dialogue.
The road ahead looks long and difficult. But if it succeeds, it would be a major success for the authorities in Lomé, who have already facilitated the return to Chad of the opponent Hassan Fadoul Tikri, after 21 years of exile in Togo. This Chadian-Togolese link goes back a long way. As far back as 1979, President Gnassingbé Eyadéma crossed the Chari River in a dugout canoe to play the role of good offices between the two Chadian warlords Hissène Habré and Goukouni Oueddeye.