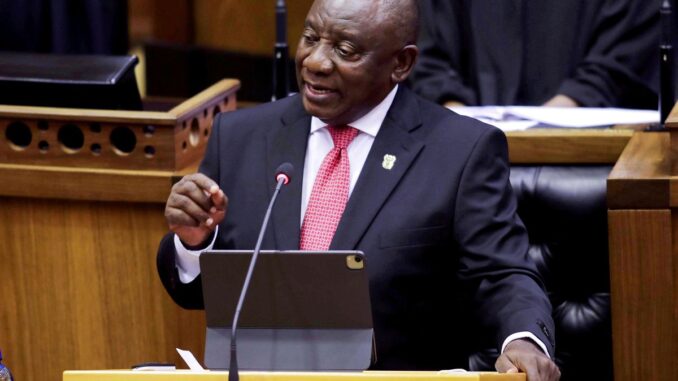 South African President Cyril Ramaphosa announced a major government reshuffle on Thursday night, appointing a dozen new ministers, including Health, Defence and Finance.
The first departure that is attracting attention is that of Finance Minister Tito Mboweni.
The 62-year-old Tito Mboweni was the first black man to head South Africa's central bank. According to Business Day, he had agreed to become finance minister after the sudden resignation of Nhlanhla Nene in October 2018.
Mboweni had expected a short transition and had long sought to leave the government, even going so far as to submit his resignation several times — most recently in March — but the president had chosen each time to keep him in the government team. He has now been replaced by ANC heavyweight Enoch Godongwana, Business Day reports.
Health Minister Zweli Mkhize, the face of the fight against the pandemic, had been on "special leave" for two months following accusations of corruption.
The president said in his televised address that he had received "a request" from Mr. Mkhize to "allow him to leave his post to bring stability to this important function," praising his minister's "exceptional leadership" in the face of the coronavirus pandemic.
The Special Investigations Unit (SIU) last week went to court to recover the equivalent of nearly nine million euros from an irregular contract with the communications company Digital Vibes, which allegedly benefited Mkhize and his son.
His investigators submitted a full report to the president in late June. And this week, the Daily Maverick newspaper published its own investigation, claiming that the misappropriated funds were invested in a nail salon owned by Mkhize's daughter-in-law, among other extravagances.