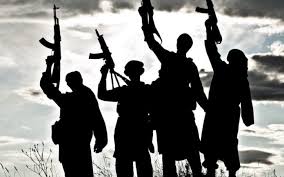 A dozen civilians were killed Wednesday night in several attacks on villages by suspected jihadists in northern Burkina Faso, security and local sources confirmed on Thursday.
"On Wednesday evening, unidentified armed individuals carried out a series of attacks in the north, killing around ten local people," a security source said.
A regional leader of the Volunteers for the Defense of the Fatherland (VDP, civilian auxiliaries), confirmed these attacks in the Sahel region. "Several bodies were found" in hamlets and villages "in the commune of Markoye, after the passage of armed individuals," explained this leader of the VDP, engaged in the anti-jihadist struggle alongside the Burkinabe defense and security forces.
He said that these attacks had also targeted the VDP, one of whom was killed.
Created in December 2019, the VDP intervene alongside the army for surveillance, information and protection missions after a 14-day military training.
They also act as trackers and are often engaged in combat at the cost of heavy casualties, with more than 200 deaths in their ranks since 2020, according to a count. Burkina Faso has faced regular and deadly jihadist attacks since 2015, particularly in the northern and eastern regions near Mali and Niger, which also face deadly actions by armed jihadists.