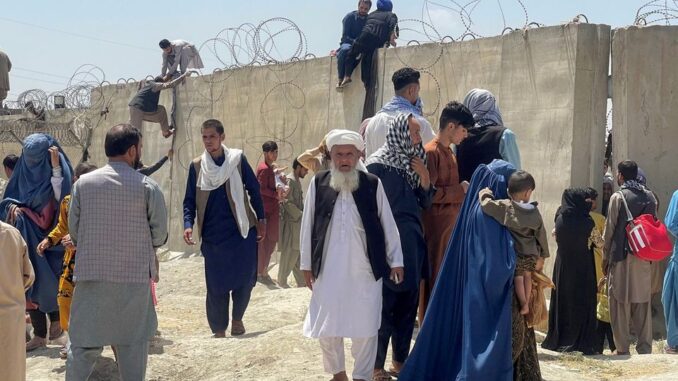 From Kabul to Kampala, they are separated by more than 5,000 kilometers, but Uganda says it is ready to take in refugees from Afghanistan, whose country came under Taliban control this week-end.
Consulted by the United States, President Yoweri Museveni has expressed Uganda's "readiness" to temporarily host people affected by the current crisis, according to a statement released Tuesday, because of the country's "long history and tradition of hospitality. However, this possible reception requires a certain number of guarantees, explained Henry Oryem-Okello, the Ugandan Minister of Foreign Affairs.
''Discussions are underway. Our national committee is waiting for details on the number of refugees, their profile, their level of education, the exact length of their stay, and there is also the question of the cost of accommodation: each individual must be housed, fed, clothed and tested against Covid-19, they must be able to access medical care, not to mention the question of security'' Said the minster.
The east African nation has long experience receiving people escaping conflict and currently hosts about 1.4 million refugees, most from South Sudan.