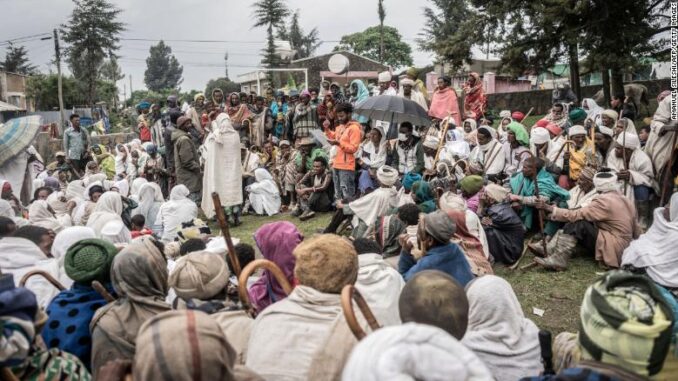 The capture of the capital Addis Ababa is "a matter of months, if not weeks," an ethnic Oromo rebel group allied with the TPLF Tigrayans fighting pro-government forces in northern Ethiopia said Wednesday.
The Tigray People's Liberation Front (TPLF) claimed over the weekend to have taken two strategic towns, Dessie and Kombolcha, 400 km north of Addis Ababa, without ruling out a march on the capital.
At the same time, the Oromo Liberation Army (OLA), which formed an alliance with the TPLF in August, announced that it had entered several localities south of Kombolcha, including Kemissie, 320 km from Addis Ababa.
Asked about a possible entry into the capital, OLA spokesman Odaa Tarbii said that "if things continue in the current momentum, then it is a matter of months, if not weeks.
Despite its denials of a rebel advance, the government declared a state of emergency throughout the country on Tuesday. The authorities in Addis Ababa have called on the inhabitants to organize themselves to defend the city.
Abiy Ahmed on Wednesday accused the rebel alliance of turning Ethiopia into Libya or Syria. "They want to destroy a country, not build it," he said, calling for unity among Ethiopians.
The twelve months of conflict have been marked by numerous accounts of abuses and have plunged northern Ethiopia into a serious humanitarian crisis.