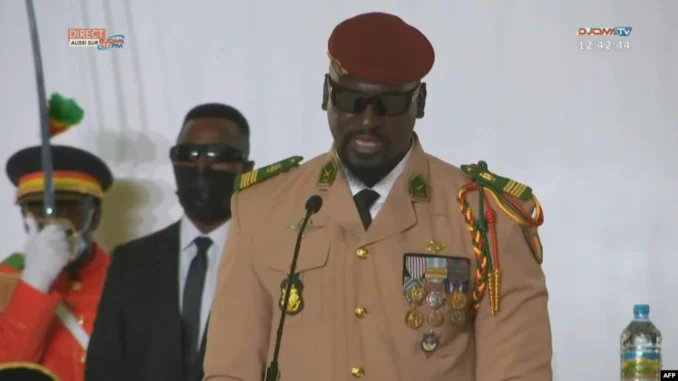 The latest summit of ECOWAS Heads of state and government held last weekend in Accra on the Guinean and Malian crises appointed a special envoy of the commission to Guinea. Mohamed Ibn Chambas, a Ghanaian diplomat, is to act as an interface between the sub-regional organization and Guinea, which has been sanctioned by ECOWAS for taking power by force.
But in Conakry, the Guinean authorities believe that there is no internal crisis and that the transition process is on track. That is why Colonel Mamadi Doumbouya, the strongman of Conakry, wrote to the Ghanaian Head of State, current chairman of ECOWAS.
In this letter, the President of the Transition and Head of State of Guinea wrote: "I have particularly noted the recognition by the Summit of the progress made in the transition process in Guinea. He added: "I would like to reiterate my commitment to do my utmost to continue this process in an inclusive and concerted manner in accordance with the provisions of the transitional charter, which serves as an interim constitution.
Colonel Doumbouya stressed "the readiness of the Guinean government to maintain constant dialogue and close cooperation with ECOWAS during this transitional phase.
However, he wrote, "the appointment of a special envoy does not seem appropriate or urgent insofar as no crisis of a nature to compromise the normal course of the transition has been observed.
Nevertheless, Guinea remains willing to receive ad hoc missions from ECOWAS to work with the government on "technical support for a return to normal constitutional order," the letter said.