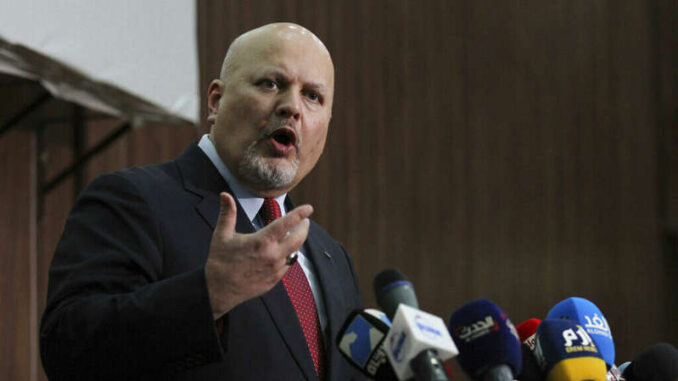 The prosecutor of the International Criminal Court presented on Tuesday, November 23, a new progress report on his investigation in Libya. Before the UN Security Council in New York, Karim Khan called for the cooperation of member States of the organization.
The prosecutor has made an "appeal" to the Security Council to fund his investigations into Darfur and Libya. Unlike other ICC cases, it was the UN that referred both cases to the court in 2005 and 2011. But so far, the organization has never agreed to put its hand in the wallet.
In office for only six months, Karim Khan has not made any concrete announcements. For the past ten years, the court has been investigating in all directions, without any real results. None of the arrest warrants, including the one for Saif al-Islam Gaddafi, a presidential candidate in December, has ever been executed.
But the prosecutor is not only investigating the 2011 crackdown. He was eagerly awaited on the crimes committed against migrants imprisoned in Libya. A few hours before his report, three NGOs, including the FIDH, denounced crimes against humanity committed by Libyans against migrants. The three organizations also denounced, but cautiously, the migration policy of the European Union.
In New York, the Libyan representative asked the prosecutor not to target only Libyans on the migration issue. "We all know that human trafficking and smuggling are transnational crimes," he said.