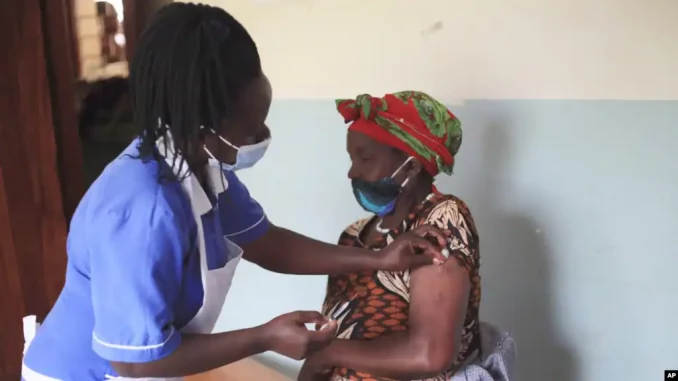 The Ugandan government announced on Tuesday the suspension of mandatory Covid-19 testing at its border with Kenya, after the measure caused huge truck traffic jams and disrupted the country's fuel supply.
The shortage caused a rush to gas stations and prices at the pump tripled in some areas, reaching 12,000 shillings (about 3 euros). Elsewhere, some stations ran out of fuel.
Kenyan media reported 70 kilometers of traffic jams on the border with Uganda due to delays caused by the coronavirus checks.
"The (Ugandan) Ministry of Health has immediately and temporarily suspended mandatory testing at the two border crossings to facilitate the movement of trucks into and within the country," said a ministry official, Charles Olaro.
The decision also aims to avoid a "potential super-propagator" of Covid-19 at the border, he added.
Slowdowns at the border began in late December when truck drivers staged demonstrations to protest the Covid-19 testing fees imposed by Uganda.
Energy Minister Ruth Nankabirwa said Monday that the delays at the border were caused by a faulty scanner used by customs officials to check incoming vehicles as well as "problems with Covid-19.
Uganda has recorded 158,676 cases of Covid-19, including 3,424 deaths, according to the latest government figures as of January 15.