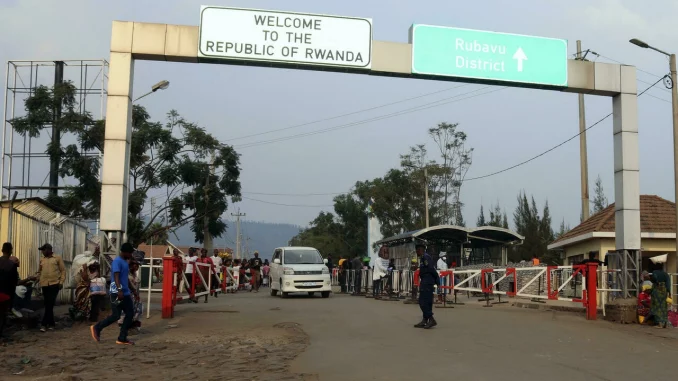 Rwanda's Foreign Ministry announced Friday that the main border crossing with Uganda, closed since February 2019, will reopen on Jan. 31, formalizing a thaw in relations between the two East African neighbors.
The announcement comes less than a week after the visit of Ugandan President Yoweri Museveni's son, General Muhoozi Kainerugaba, to Kigali where he and Rwandan President Paul Kagame displayed their desire to "restore" bilateral relations.
"After the visit to Rwanda of General Muhoozi Kainerugaba (…) on January 22, the government of Rwanda has taken note that there is a process to resolve the issues raised by Rwanda, as well as the commitments of the government of Uganda to remove the remaining obstacles," the Rwandan Ministry of Foreign Affairs said in a statement issued early Friday morning.
"In this regard (…), the government would like to inform the public that the Gatuna border post between Rwanda and Uganda will be reopened from January 31," the ministry added.
Rwanda had abruptly closed the Gatuna border post -called Katuna in Uganda- in February 2019, cutting off an important land trade route, amid growing tensions between the two countries.
Kigali accused Uganda of abducting its nationals and supporting rebels seeking to overthrow Mr. Kagame.
Kampala, for its part, has accused Rwanda of spying and killing two men during an incursion into its territory in May 2019, which Kigali has disputed.
Paul Kagame and Yoweri Museveni were close allies during the 1980s-1990s in the quest for power in their respective countries, before becoming bitter rivals.