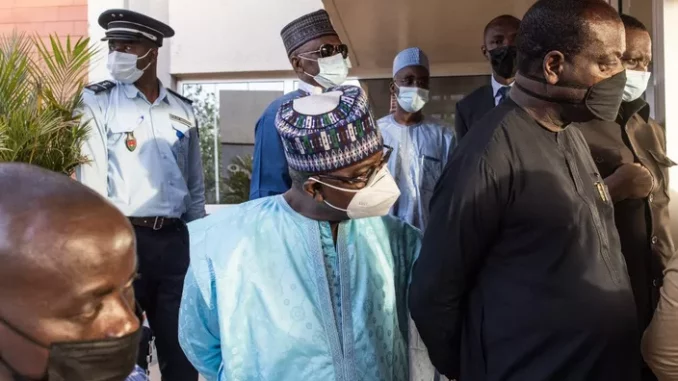 Leaders of the Economic Community of West African States (ECOWAS) are meeting in Accra on Thursday as three jihadist-hit countries in the region – Mali, Guinea and Burkina Faso – are ruled by military coup leaders and have been suspended from its governing bodies.
West Africa has been destabilized by four coups in 18 months, two in Mali, one in Guinea and the most recent, less than 10 days ago, in Burkina Faso.
The country is expected to play an important role in the summit, which is scheduled to begin at 10:00 a.m. (local time and GMT), after the visit to Ouagadougou of two delegations – chiefs of staff and then ministers from the region – who met with Burkina's new strongman, Lieutenant Colonel Paul-Henri Sandaogo Damiba.
Hailing Monday's "frank discussions," Ghana's Foreign Minister Shirley Ayorkor Botchwey said the Burkinabe junta was "very open to the suggestions and proposals" that were made by ECOWAS.
She and other members of the delegation were able to meet with ousted President Roch Marc Christian Kaboré, who is under house arrest and who, they said, is "very well. They demanded his release.
Lieutenant Colonel Damiba is "calm, composed and very receptive," confirmed a West African diplomat who also met with him.
It remains to be seen whether this first good impression will allow Burkina Faso, suspended from the ECOWAS authorities since Friday, to avoid more significant sanctions.