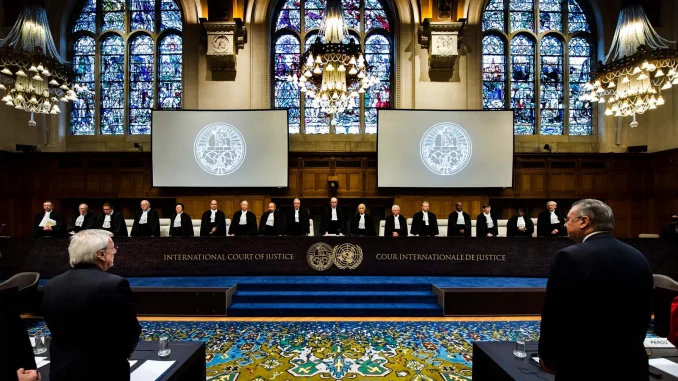 The International Court of Justice (ICJ), the UN's highest court, has ruled in the dispute between Uganda and the DRC. The DRC had claimed $11 billion in reparations for damages caused during the second Congo war, between 1998 and 2003, during which Uganda invaded eastern DRC. The ICJ set the amount of reparations that Kampala must pay to Kinshasa at $325 million.
The amount set by the ICJ is therefore 325 million dollars, a sum that is divided into several tranches. First, $225 million for damages to individuals, as the judges estimated that 10,000 to 15,000 people died as a result of the occupation of Uganda. In addition, there were rapes, sexual violence and the recruitment of child soldiers.
The judges said they had struggled to find detailed evidence 20 years after the end of the conflict, relying heavily on the UN's Mapping Report.
The DRC also sought an order requiring Kampala to try Ugandan officials responsible for the occupation of Ituri. The judges concluded that they did not need to order this, as Uganda has an obligation to do so.
There is also the payment of $40 million for property that was destroyed in Ituri province, that area in eastern Congo, which was occupied by Uganda. And $60 million is for the looting of natural resources such as gold, coltan, diamonds and timber.
In these claims, Kinshasa also claimed $25 million to promote reconciliation between the Hemas and Lendus. The court nevertheless rejected this request, but asked the two capitals to take the initiative.
If Uganda nevertheless refused to pay, the DRC could no doubt turn to the Court again and request that the case be reopened, which Kinshasa had already done in 2015: Uganda had been found guilty of violating international law in 2005, and at that time the judges had asked the states to negotiate together to set the reparations. However, due to a lack of agreement, Kinshasa returned to the Court, which ruled today.