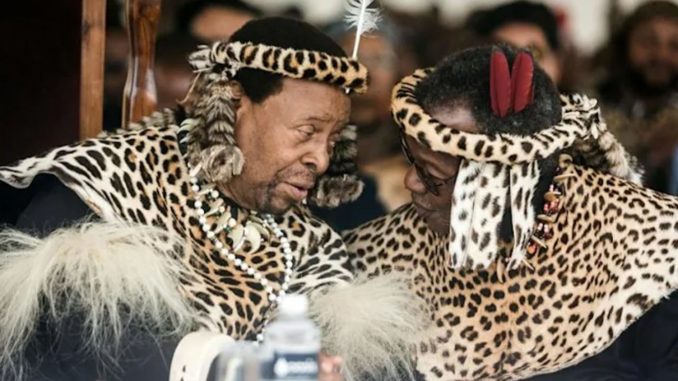 A South African judge has cleared the way for Prince Misuzulu to be crowned the next Zulu king, but has suspended the execution of his father's disputed will.
King Goodwill Zwelithini died in March 2021 at the age of 72, after 50 years of rule, leaving behind six wives and at least 28 children.
Named regent in his will, his third wife and favorite, Shiyiwe Mantfombi Dlamini, appointed her son, Misuzulu Zulu, 47, to succeed to the throne. The regent died suddenly a month after her husband and king. The son's coronation has not yet taken place.
The king's first wife, Queen Sibongile Dlamini, challenged the appointment of the new ruler in court, claiming to be the only legitimate wife since she was the only one to have been civilly married to the ruler. The other women, mistresses according to her, were only united to the king by a traditional marriage.
Two of her daughters, Princesses Ntombizosuthu and Ntandoyenkosi, were involved in her complaint to prevent Misuzulu's coronation until the will was verified. They dispute its validity, claiming that one signature, according to a graphologist, is false.
Justice Isaac Madondo said Queen Sibongile's motion was premature and dismissed the princesses' request to prevent the coronation. "No one else claims the throne," the judge said. "He is the undisputed successor to the throne."
In court in Pietermaritzburg (southeast), the capital of the Zulu country, the angry queen had also claimed half of the royal estate in January.
A powerless king with moral influence over more than 11 million Zulus – the largest ethnic group in South Africa, accounting for more than a fifth of the population – Goodwill Zwelithini owned thousands of hectares of land, properties and several palaces.
The judge has suspended the execution of the will that was to divide the king's large fortune, to allow the courts to examine and decide on the matter shortly.