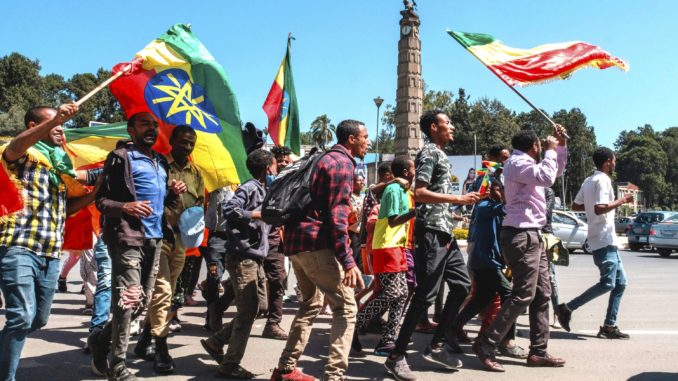 More than 750 civilians were killed between July and December 2021 in the Afar and Amhara regions of northern Ethiopia, which have been in the grip of armed conflict for 16 months, according to a report by the Ethiopian Human Rights Commission (EHRC).
The government agency says it has "verified that at least 403 civilians have died and 309 have been injured […] as a result of heavy artillery fire, air raids and drone attacks."
In addition, "at least 346 civilians were victims of unlawful and extrajudicial killings by parties to the conflict – mainly by Tigray forces," the EHRC adds.
The EHRC also accuses Tigray rebels of "widespread, cruel and systematic sexual and gender-based violence, including gang rape of women of different ages, including girls and elderly women, in parts of the Afar and Amhara regions under their control."
It states that they also engaged in "abductions and enforced disappearances in a manner that constitutes war crimes and crimes against humanity."
This report follows a joint report by the EHRC and the Office of the United Nations High Commissioner for Human Rights (OHCHR) covering the period from November 3, 2020, to June 28, 2021, which already referred to violations, some of which could "constitute war crimes and crimes against humanity."
The regional state of Tigray had been in conflict since November 2020 when the Ethiopian federal army led an offensive against TPLF dissidents after attacking the Ethiopian army's Northern Command and taking several senior officers hostage.
Last May, Ethiopia's lower house approved by a majority the designation of the TPLF as a "terrorist organization".
After an eight-month presence in Tigray, the federal government declared a unilateral and unconditional ceasefire at the end of June and decided to withdraw its troops from the region.
Since then, the Ethiopian government has been denouncing the atrocities and attacks committed by the TPLF rebels, particularly in the neighboring regional states of Tigray, Amhara and Afar.