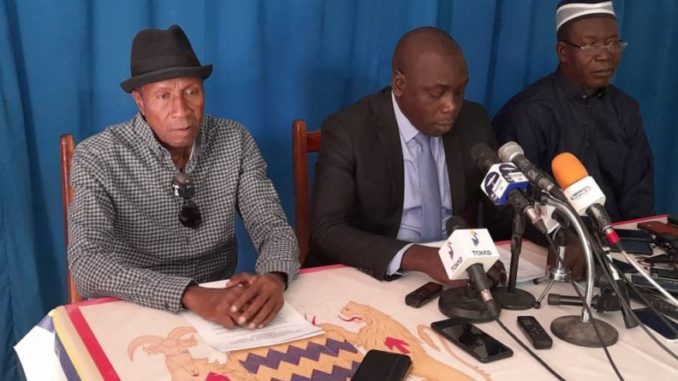 "It is President Umaro Sissoco Embalo who does not want the PAIGC congress to be held," former Prime Minister and PAIGC President Domingos Simoes Pereira told reporters on Saturday in front of the PAIGC headquarters in the presence of some militants.
Police were deployed Saturday at the headquarters of the African Party for the Independence of Guinea and Cape Verde (PAIGC, ex-power), opposite the presidential palace in central Bissau.
Mr. Pereira accused the presidential camp of having sent police officers "who violated the headquarters of our party and brutalized our activists.
On Friday night in Bissau, clashes broke out between police and PAIGC supporters at the party's headquarters. At least seven people were injured in the clashes, which occurred as PAIGC activists gathered to prepare for the party's congress scheduled for Saturday to Tuesday.
Police used tear gas and batons to disperse activists from the PAIGC, the historic group that led the former Portuguese colony of Guinea-Bissau to independence in 1974.
The holding of the congress was not accepted by a fringe of the PAIGC led by one of its leaders, Bolom Conté.
The latter went to court in February to challenge the party's leader since 2013, Domingos Simoes Pereira, on the grounds that his "term of office is already over" at the head of the party.
A judge of the regional court of Bissau has, after the referral of Mr. Conté, prohibited the holding of the congress. He called in the police Friday night to enforce the court decision, according to an official document.