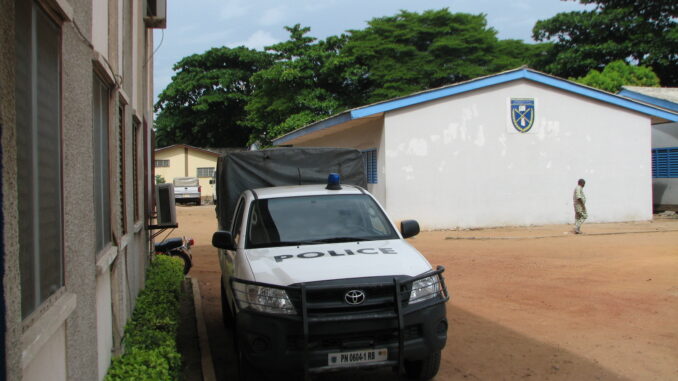 A new attack in northern Benin killed a police officer and injured others in the early hours of Tuesday, April 26. It targeted the police station in Monsey, a district of the town of Karimama, in northeastern Benin, on the border with Niger.
Several sources confirm the attack perpetrated at around 4 a.m. on Tuesday, April 26. This time, it was not a home-made explosive device. According to our information, it was the work of eight armed men who arrived on four motorcycles. They shot a policeman and set fire to the police station. Photos of embers inside the police station and damage in the courtyard have circulated on social networks.
Given the modus operandi and the area, Karimama, the commune where Park W is located, many observers deduce that this is an attack by a terrorist group. On the other hand, some security sources say that they do not yet have all the clues to conclude that this was a jihadist operation. These sources had the same reservation during the attack on the Kérémou police station near Park W in February 2020.
The police and elected officials in the region are mobilized. The government has not yet said anything about what happened. Its leader, Patrice Talon, held his meeting with the most representative trade union confederations on Tuesday at the Marina Palace on the increase in wages and the minimum wage.