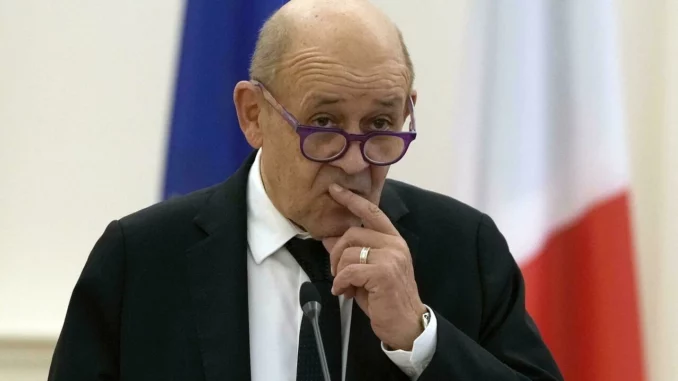 The French Minister of Foreign Affairs, Jean-Yves Le Drian, has been summoned by the Malian judiciary as part of an investigation into an "attack on public property and other offenses" dating back to 2015, a court in Bamako said, against a backdrop of very tense relations between France and Mali.
"The examining magistrate of the second cabinet at the tribunal de grande instance of the commune III of the district of Bamako (economic and financial pole) invites Mr. Jean-Yves Le Drian to come to his office on Monday, June 20, 2022, for a case concerning him," the summons states.
The Quai d'Orsay said it had not been informed. "No notification or information of any kind has reached us through the appropriate channels," he said.
A Malian judicial source said that this investigation followed a complaint from a platform of several Malian civil society associations, called "Maliko" ("The Cause of Mali"). "It is a story about the awarding of a contract for the manufacture of Malian passports to a French company (to which) Le Drian's son would be linked," added this source.
According to an official document consulted, the affair dates back to 2015, when Ibrahim Boubacar Keïta was president of Mali. At that time, a French company – Oberthur Technologies – was awarded the contract to manufacture Mali's biometric passports for about ten years.
"Le Drian was Minister of Defense at the time. Did he support the case to defend a French company or his interests? This is basically what the Malian justice system is trying to understand. At this point, we are at the investigation stage," said another Malian judicial source.