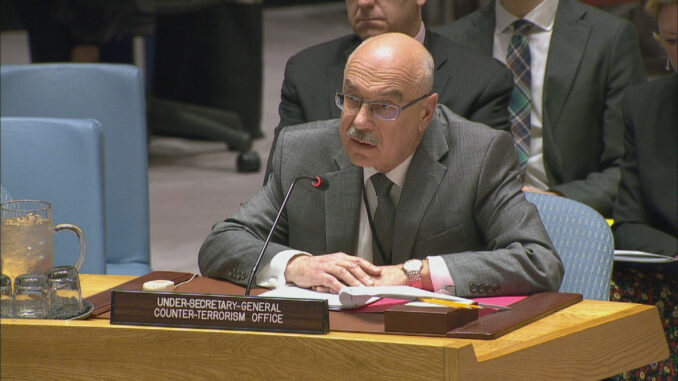 Under-Secretary-General for Counter-Terrorism and Head of the UN Office of Counter-Terrorism (UNOCT) Vladimir Voronkov has stressed the important role Morocco and Kenya play in providing the continent with the needed resources to counter terror threats.
Addressing the African Union Extraordinary Summit which opened works Saturday in Malabo, Equatorial Guinea, the UN official said that even some countries, which used to be spared from terrorism, are increasingly becoming targets of terrorists.
The fight against terrorism has become a priority in Africa for the development and emergence of the Continent, stressed Mr. Vladimir Voronkov, noting that the fight against terrorism in Africa has yielded positive results, particularly in Nigeria, which continues to succeed in its fight against Boko Haram, added the UN official.
The responsibility of counter-terrorism lies with member states and their government institutions, said Mr. Vladimir, affirming that the unconstitutional changes in Africa undermine counter-terrorism efforts and pose a great threat to human rights and the rule of law.