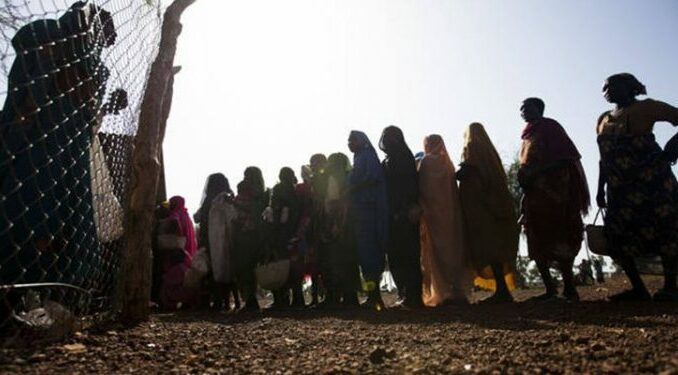 The UN Food and Agriculture Organization (FAO) has warned of "an imminent food crisis in Sudan" which will affect more than 11 million people because of the conflict between Ukraine and Russia, and called urgently for large-scale action to deal with the sharp increase in food insecurity and to save lives, livelihoods and prevent a worsening of the hunger crisis.
This humanitarian crisis is "caused by the combined effects of the armed conflict, the low production of the main staple crops and economic turmoil", said the FAO, which estimates around 11.7 million people (a quarter of the country's population) are expected to face acute hunger by September, an increase of almost 2 million people compared to the same period last year.
"These worrying figures are a clear testimony to the deteriorating food security conditions in the country," said FAO Representative in Sudan, Babagana Ahmadu. "It is imperative that we double investment in local food production to ensure that farming and ranching families can feed themselves and their communities in the months to come."
The conflict in Ukraine is further aggravating the food situation in Sudan, which depends on wheat imports from the Black Sea region. A disruption in the flow of grain to Sudan will increase prices and make wheat imports more difficult, the UN agency warns.
Wheat prices in the Black Sea region are currently above $550 per ton, which represents an increase of 180% compared to the same period in 2021.
FAO has announced that it will continue to scale up its assistance to farmers and pastoralists in rural areas and, until the end of the year, will help more than 2 million people with a series of interventions supporting agricultural production, animal and market gardening, cash transfers and the rehabilitation of vital infrastructure.