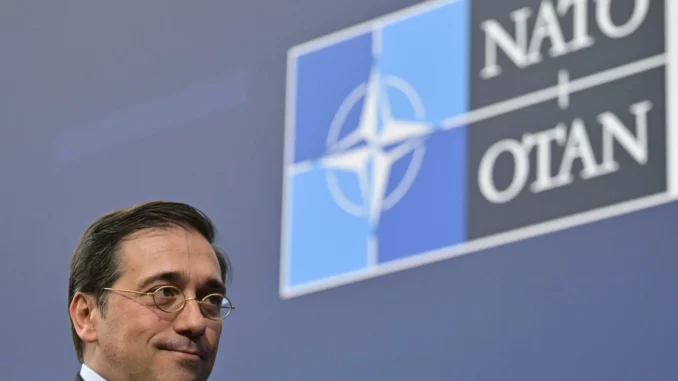 The Spanish ambassador was summoned last Friday by the Malian government after the Spanish Foreign minister said "not to exclude" a NATO military intervention in Mali, an official source said.
"We have summoned the Spanish ambassador to the foreign ministry today to lodge a strong protest against these remarks," said Abdoulaye Diop, the Malian foreign minister, in an interview on national television.
A NATO intervention in Mali, "we do not exclude it". It is not a question of "if it represented a threat to our security, we would do it", said José Manuel Albares, head of Spanish diplomacy, on the sidelines of the NATO summit in Madrid on Thursday. "It is not acceptable, unfriendly, serious" because "they tend to encourage aggression against an independent and sovereign country," said the head of Malian diplomacy. "We have asked the Spanish government for explanations and clarification of this position. We hope that this will come soon enough," Mr Diop added.
"The minister must remember that the current situation of insecurity and expansion of terrorism in the Sahel is mainly linked to NATO's intervention in Libya, the consequences of which we are still paying," he also stressed.
In a tweet published on Saturday, the Spanish embassy in Mali tried to clarify its country's position: "Spain did not ask during the NATO summit or at any other time for an intervention, mission or any other action by the Alliance in Mali," it said.