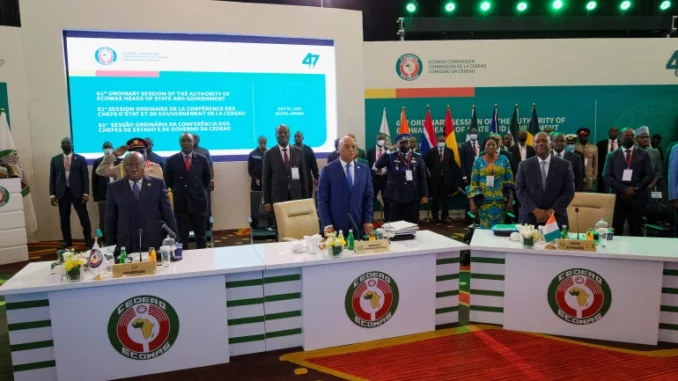 The 61st Summit of ECOWAS ended on Sunday 3 July in Accra, Ghana. The West African organization discussed its retaliatory measures against Mali, Burkina Faso and Guinea after the seizure of power by juntas.
The ECOWAS heads of state considered that the progress made by Mali in recent weeks justified a partial lifting of sanctions. In particular, Bamako has adopted a new electoral law and announced a return to constitutional order by March 2024.
The sanctions included the closure of borders, the freezing of Malian assets and the suspension of trade and financial exchanges. All of this will be allowed to resume. ECOWAS ambassadors who were posted in Bamako and who had been recalled will also be able to return to the Malian capital.
However, the financial sanctions targeting the junta's leaders will be maintained. Mali also remains suspended from ECOWAS. The decisions taken this Sunday by the regional organization, with immediate effect, are nevertheless a very important step forward.
The President of Guinea-Bissau, Umaro Sissoko Emballo, is the new current Chairman of ECOWAS. The chairmanship was to be held by a Portuguese-speaking country, according to the texts.