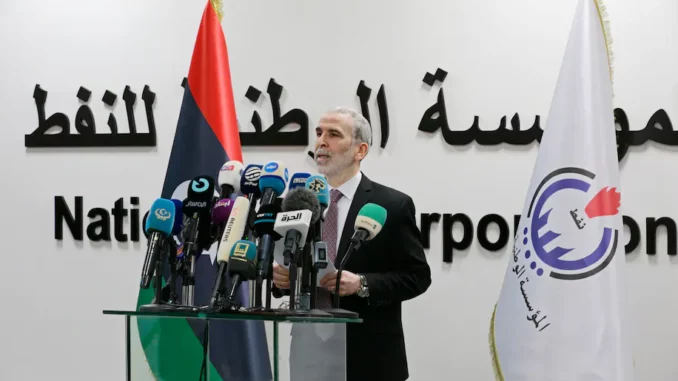 Since the assassination of Muammar Gaddafi, Libya's oil has been at the centre of all sorts of rivalries, with rival militias and foreign powers jostling for control of one of Africa's largest oil reserves.
Libya resumed oil exports on Wednesday, ending a months-long hiatus. The resumption comes after the country restarted production in oil fields following the sacking of the chairman of the state oil company by one of the country's two rival governments.
A Maltese-flagged tanker, the Matala, has docked at the al-Sidra terminal to take on a million barrels of crude oil, the new management of the National Oil Corporation (NOC) said. The ship will then head for Italy, it said.
Two other tankers, the Marshall Islands-flagged Nissos Sifnos and the Liberian-flagged Crudemed, are expected to ship 1.6 million barrels from the Zueitina Ras Lanuf terminals, the NOC said.
Production resumed on Tuesday in several fields, including Sharara, the country's largest, after a three-month shutdown, the NOC said.
Abdulhamid Dbeibah, Prime Minister of the Tripoli-based government, announced last week the dismissal of Mustafa Sanalla, the chairman of the NOC. In his place, he appointed Farhat Bengdara, former governor of the Libyan Central Bank.
Reputedly close to Marshal Haftar, whose forces control the east and much of the south of the country, the new NOC boss should enable Prime Minister Dbeibah to gain Haftar's support.