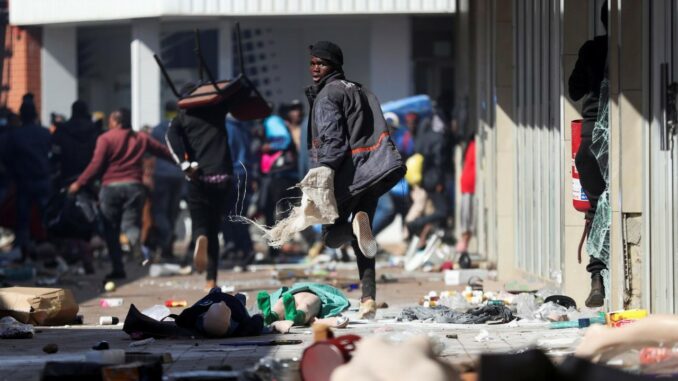 Former South African President Thabo Mbeki warned on Thursday that his country was sitting on a time bomb and could face an uprising similar to the "Arab Spring" triggered by a social revolt.
Mbeki, who succeeded anti-apartheid icon Nelson Mandela in 1999, said South Africa was facing unsustainable levels of poverty and unemployment.
"One of my fears, comrades, is that one of these days we…are going to have our own version of the Arab Spring," Mbeki said at a memorial service for Jessie Duarte, the deputy secretary-general of the African National Congress (ANC), who died of cancer at the weekend.
The trigger for the "Arab Spring" was the suicide by self-immolation of a Tunisian street vendor, Mohamed Bouazizi, who was harassed by the police in Tunisia. His death marked the beginning of a national revolt that led to the flight into exile of dictator Zine el-Abidine Ben Ali and triggered the "Arab Spring" uprisings in 2011.
"One of my fears is that one of these days it will happen to us," said Mbeki, who left office in 2008.
"You can't have so many unemployed, so many poor, people facing this lawlessness", and "corrupt" leaders, he said. "One day it will blow up," he said at a memorial service at Johannesburg City Hall.
Mbeki criticized President Cyril Ramaphosa's government for not having a national plan to tackle poverty, inequality and unemployment, which stands at more than 34.5%, and youth unemployment at around 64%.
Ramaphosa was absent from the memorial service attended by his deputy David Mabuza.